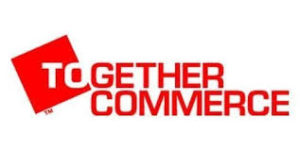 Toshiba Global Commerce Solutions is a front runner in POS systems worldwide.  The company's headquarters is in Durham, North Carolina but it has offices around the globe, employing over 2,000 people.  Toshiba Global Commerce Solutions have over 1,000 business partners in 70 countries.
Toshiba POS Plans and Pricing
Toshiba doesn't reveal its plans and pricing online, these must be obtained directly from the company.
To see how they compare, have a look at: UK Merchant Account and Debit Card Processing Fee Comparison.
Toshiba POS Features
POS Hardware
TCxWave – compact design. Can function as a POS, kiosk or self-service system
TCx 300 – for small to medium businesses. High performing, efficient POS with small footprint and low cost
TCx 700 – Toshiba's most powerful POS system
SurePOS 500 series – advanced touchscreen technology
D10 – ideal for start ups
Wide range of printers
Wide range of screens and display units
POS Software
TCxGravity™ – for in store and online shopping
TCx™ Amplify – Customers use their own smart phone
TCx™ Pay – omni channel payments solution
TCx™ Elevate – unifies disparate applications
TCx™ Vector – loyalty and promotions
SurePOS ACE
Compatible with Microsoft Windows
Company Background
Toshiba can trace its roots back to 1873.  In 1939, the company was called Tokyo Shibaura Denki KK and only became known as Toshiba in 1978.  Toshiba TEC is part of the Toshiba group, and, Toshiba Global Commerce Solutions is a subsidiary of Toshiba TEC.  Toshiba started manufacturing their first electronic cash register in 1971 and in 1979 they were the first company in Japan to export POS systems to the US.
Toshiba TEC acquired IBM's Retail Store Solutions business in 2012.  The IBM company was renamed Toshiba Global Commerce Solutions.  Since its acquisition, the company has continued to develop the comprehensive POS systems that it inherited, adding substantially to the existing product portfolio.
Other Toshiba Products and Services
Self-service checkout system
ITAB EasyFlow – high capacity self-service system
ITAB MoveFlow – checkout designed for up to 10 items
ITAB MoveFlow Hybrid – self-service and attendant checkout
ITAB TwinFlow – for medium to large shopping orders
Maintenance services
Toshiba POS Reviews
There are very few online reviews on Toshiba POS's products, it's therefore not possible to give a fair Merchant Machine score at this time.
Website:  www.toshibacommerce.com