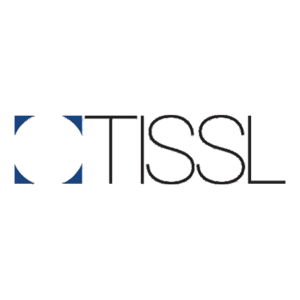 TISSL provides POS hardware, mobile and software solutions for the hospitality industry.  The company started life by supplying fine dining restaurants with their specialised software.  Today, TISSL EPOS tailored solutions are found in over 800 businesses across a wide range of hospitality establishments.
TISSL Point of Sale/Epos Plans and Pricing
TISSL doesn't list its plans and pricing on its website.  These can be obtained directly from the company.
To see how they compare, have a look at: UK Merchant Account and Debit Card Processing Fee Comparison.
TISSL EPOS Features
Fine dining
Casual dining
Pubs, bars and venues
Fast food
Hotels
Training programme
Phone support 365 days a year – 9am to 12am for hardware and software and until 5.30pm for software
Business Analytics
View and analyse live data from anywhere
Run reports on any operating system from anywhere
Multi-site big data analysis
Intuitive dashboard
Hardware
Digital signage
Servers
Kitchen display systems
iPad/tablet solutions
Touchscreen terminals
Printers
Cashdrawers
Maintenance plan for hardware
Online store
Mobile Solutions
Mobile ordering for customers
Mobile payments
Online ordering
Software Modules
Stock management
Customer loyalty
Time and attendance
CCTV security
Reservations
Company Background
TISSL was founded on 19th August 2003 and has its registered office in Dunstable, UK.  The company's headquarters are in Milton Keynes.  TISSL first began by finding software POS solutions for the fine dining branch of the hospitality sector. They slowly increased their portfolio to include every type of business in that sector, from fine dining to fast food.
TISSL's mission is "to inspire our employees, partners and clients through innovative solutions, providing renowned success within the hospitality industry."  TISSL works closely with its customers to ensure they get the package which most suits their style of business.  The company offers advice, installation and on-going support.
TISSL products are used in fine dining restaurants such as the 3 Michelin star restaurant, The Fat Duck in Bray and the 2 Michelin star restaurant, The Ledbury in Notting Hill.  TISSL is also responsible for sites such as the Royal Shakespeare Theatre complex and the Institute of Directors.
TISSL's partners include Avero, Eagle Eye, Fourth, PaymentSense, OpenTable, Preoday, Velocity and Zapper.
TISSL EPOS Reviews
There are very few online reviews for TISSL EPOS, therefore it's not possible to give a fair Merchant Machine score at this time.
Website:  https://www.tissl.co.uk