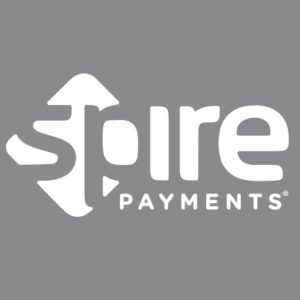 Spire Payments strives to provide secure and innovative payment solutions, together with software apps, that enhance the experience for users.  It is a private company with an estimated annual revenue of $33.1 million.
Spire Payments Plans, Products, Services and Pricing
Spire Payments Solutions Portfolio contains a range of payment solutions and services.  Prices are not listed on the company's website.
Spire Payments offer their customers the following products and services.
Fixed terminals
Portable and mobile payment terminals
PIN pads and peripherals
Unattended terminals for integration with cash register systems
Self-service terminals
Countertop terminals and software tools
End Points
SmartPOS –Genesis range of smartPOS end points
Traditional POS – countertop, wireless, unattended, PIN pads
mPOS – simple, lightweight solutions for all sizes of business
Spire Payments Features
Genesis range supports multiple applications
Enriched customer/merchant interaction
Scanner and camera
Wealth of communication options
PCI 5.x compliant
Integral high-speed thermal printer (SPx2)
Bluetooth cash drawer and printer (SPx3)
Back office connection
SPxM – ideal for restaurants and hospitality
Traditional POS – secure
Designed to handle high traffic
Accepts most forms of payment
mPOS – secure chip and PIN, contactless
NFC mobile card
Repair and Maintenance packages
Technical support
Multi-lingual help desk – 24/7, 365 days a year
Other Spire Payments Products and Services
'Sandbox' – Business Enterprise Toolkit
Company Background
Spire Payments was founded in 2004 and is one the fastest growing European POS service providers.  Spire Payments was known as Hypercom EMEA Ltd until August 2011. The company's head office is in Wiltshire, UK and it has offices in Spain, France, Russia, the UAE and Jordan.  Spire Payments CEO and President is Mr. Kazem Aminaee.
Spire Payments serves a wide variety of market sectors, including financial, retail, hospitality and transportation.  The company was shortlisted in two categories in the 2018 Payment Awards: firstly, in the 'Best Mobile Payments Solution' category and secondly in the 'Best In-Store Payments Solution' category.
Spire Payments Pros & Cons
The following pros and cons are based on information available on Spire Payment's website and reviews from  Facebook.  Unfortunately, Spire Payments has very few online reviews.
Pros:
Good rates
Automatic equipment back up
Cons:
Poor customer service
Slow machine repairs/replacement
Spire Payment Reviews
Facebook: 3.1 out of 5 based on 5 reviews
Spire Payments' score is 3.1 out of 5.
Website: www.spirepayments.com