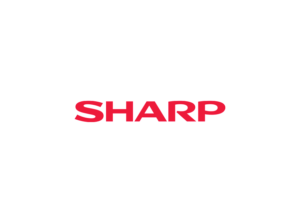 Sharp has been supplying the retail and hospitality industries with POS hardware and software for over 20 years.  Sharp's EPoS software is designed to suit the hospitality industry and retail sector.  The company produces one of the largest ranges of EPoS hardware on the market and has business customers enjoying its products globally.
Sharp EPoS Point of Sale/Epos Plans and Pricing
To see how they compare, have a look at: UK Merchant Account and Debit Card Processing Fee Comparison.
Sharp EPoS Features
Sharp ECR Manager – Creates and maintains: –
PLUs
Barcodes
Keyboards
Currency rates
Department and stock control
SharpSoft Stock Manager
Hospitality Stock Manager – analysis of stock + food recipes and mixers can be added to help accurate post mix and ingredient control
Retail Stock Manager – print bar codes and shelf labels + stock reports, re-order, sales analysis, top/worst selling products and stock variance
Hardware
ROM based point of sale terminals
PC based point of sales terminals
Other features
Smartcard manager
Handheld ordering solution – goes straight through to the kitchen
POS printing
Chip and PIN terminal
Charity shop solutions
Hotel property management system links
BlueRunner Solutions – prepaid, loyalty and gift cards
CCTV system to monitor POS system
E-table – an interactive guest dining experience
24/7 customer service and tech support
Company Background
Sharp was founded in 1912 in Tokyo.  Its name is derived from one of its founders, Tokuji Hayakawa, inventions – the Ever-Sharp mechanical pencil.  Sharp's pencil factory was destroyed by the 1923 earthquake, so the company moved to Osaka and worked on Japan's first radios.
After WWII, Sharp moved into manufacturing TVs.  Today, Sharp develops and manufactures a wide range of products and services, including mobile phones, home cinemas, home appliances, calculators, photocopiers, solar panels, cash registers and POS technology. The Sharp corporation employs over 40,000 people in 30 countries around the globe, and its products can be found in 167 countries.
Sharp has been providing hardware and software EPOS solutions for years Sharp's EPoS software is the product of over 20 years development and it operates in over 2,000 sites in the UK and is a trusted partner for hundreds of thousands of users globally.
Other Sharp Products and Services
A wide variety of electronic equipment for personal, home and business use
Sharp EPoS Reviews
There are no customer reviews for Sharp EPoS online, it's therefore not possible to give a fair Merchant Machine score at this time.
Website:  www.sharp-pos.co.uk