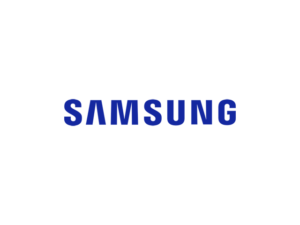 Samsung's POS system is tablet based and runs on the Samsung Galaxy platform.  Samsung have produced a POS system that is smart and seamless to implement.  It gives the user mobility, especially in a restaurant environment.  Samsung tablets are renowned for their ruggedness and therefore ideally suited to an 'on the move' environment.
Samsung POS Point of Sale/Epos Plans and Pricing
Samsung doesn't list its prices online.  These can be obtained directly from Samsung.
To see how they compare, have a look at: UK Merchant Account and Debit Card Processing Fee Comparison.
Samsung POS Features
Groov POS Flex Mobile Point of Sale System
Serves as a mobile payment station
Foldable stand and detachable components
Easy to set up and use
Touchscreen detaches to take transaction to customer
Powerful back office and reporting tools
Multiple payment options
Tipping, split billing and tax settings
Barcode scanner
Combination receipt printer/cash drawer
Kitchen printer
Embedded loyalty programmes
Inventory tools
Customer support
Stationary, Semi-Stationary and Self-Service Point of Sale Systems
Facilitate mobile payments to reduce queues
Manage customer engagement through personal contact
Simplify planning and inventory management
Company Background
Samsung is a South Korean multinational based in Samsung Town, Seoul.  The company was founded in 1938 by Lee Byung-chul and it began life as a trading company.  It slowly diversified and in the late 1960s it began its journey into the electronics industry.
Samsung started exporting its electronics during the early 1970s and has become a true global brand.  Samsung Electronics is the world's second largest tech company according to Forbes.  However, there are around 80 different companies in the Samsung Group and, Samsung Electronics, is only one of them.  The company is also in construction, shipbuilding, medical services, the hotel business and financial services, to name but a few of its interests.
Samsung POS Reviews
There are very few online customer reviews for Samsung POS.  It's therefore not possible to give a fair Merchant Machine score at this time.
Website:  www.samsung.com