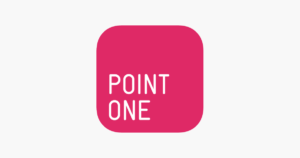 PointOne EPoS is a UK based company which specialises in providing EPoS solutions to the hospitality industry.  PointOne's award winning point of sale systems are used by 1,500 businesses in the UK, processing over £30,000,000 per week.
PointOne EPoS Point of Sale Plans and Pricing
PointOne EPoS doesn't publish its plans and pricing on its website, these must be obtained directly from the company.
To see how they compare, have a look at: UK Merchant Account and Debit Card Processing Fee Comparison.
PointOne EPoS Features
PointOne EPoS serves various sectors within the hospitality industry – restaurants, quick service, pubs and bars, theaters and venues, nightclubs and hotels.
Intuitive end of shift procedures and cash reconciliation
Enterprise stock control
Real time stock management
Graphical table plans
Menu management
Web based reporting
Integrated kitchen management screens
Table side ordering
Online ordering
'Interval ordering' solution for theaters and venues
Integrate the EPoS solution data with box office software
Loyalty and marketing module
Cloakroom ticketing and ID scanning
Company Background
PointOne EPoS is an independent company which was founded in 2001 and incorporated on 10th January 2006.  Its registered office is in Newport.   Today, 1,500 outlets use pointOne, managing £30,000,000 in revenue each week.
PointOne EPoS's award-winning solutions are designed specifically for the hospitality industry.  They are considered to be cost effective and efficient, attracting customer loyalty and helping companies realise their full business potential.
PointOne EPoS Reviews
Trustpilot: 2.9 out of 5 based on 2 reviews
Based on the reviews on the above sites, our Merchant Machine score is 2.9 out of 5.
Website: www.pointone-epos.co.uk