Payline Data no longer offers accounts directly to UK businesses. Instead they recommend you to go with Square. Therefore we are no longer updating this page.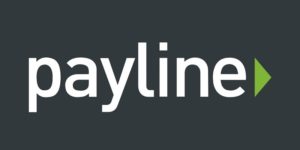 Payline Data was founded in Chicago in 2009 and provides merchant account for businesses of any size, including high risk businesses.  Today, the company processes over 30 billion transactions annually and has over 240,000 merchant accounts.
Payline Data Credit Card Processing & Payment Services
Payline Data Payments
Payline Data has a range of payment solutions for accepting payments over the phone, online, via invoice or in person.  Payline Data accepts a range of payments types in over 100 currencies.  The company accepts all major credit and debit cards, including: –
Visa
Mastercard
American Express
JCB
Diners
Discover cards
Payline Data Pricing & Fees
Payline Data has a simple and transparent fee structure.
No monthly fee
No annual fee
No monthly gateway fee
No gateway per transaction fee
No cancellation fee
Deposit time – 1-2 days
Payline Start
Cost + 0.5%
Amex: cost + 0.8%
$0.10 per transaction
$0.10 per batch
$7.50 – Payline Mobile monthly
$99 annual PCI compliance fee
$25 monthly minimum
Payline Shop
Cost + 0.3%
Amex: cost + 0.8%
$0.10 per transaction
$0.10 per batch
$9.95 per month
$99 annual PCI compliance fee
$25 monthly minimum
Payline Connect
Cost + 0.65%
Amex: cost + 0.8%
$0.20 per transaction
No monthly fee
$99 annual PCI compliance fee
$25 monthly minimum
Other
55% – swiped debit card
55% – keyed debit card
01% – swiped credit card
30% – keyed credit card
Source: Payline Data Pricing
To see how that compares have a look at: UK Merchant Account and Credit Card Processing Fee Comparison.
Payline Data Features
Fraud screening
No long term contracts
Month to month billing
No early termination fee
Transparent pricing plan based on business type
24/7 customer service
Merchant accounts
High risk account
Non-profit accounts
Virtual terminal
Credit card terminals
POS systems
Mobile payments
Shopping cart integration
eCheck services
Payline API
Recurring billing
Batch processing
Sync transactions with QuickBooks SyncPay
Company Background
Payline Data and its CEO Jeff Shea, opened its doors in Chicago, Illinois in 2009. The company's aim was to provide a payment gateway for businesses needing to collect payments in store online and by MOTO.   Payline Data was acquired by Pineapple Payments in 2017.
The company has a reputation for excellent customer service and care about its clients and staff.  Payline Data gives back to 12 causes each year, both locally and globally. Clients are asked for their input in choosing these causes.  Employees are encouraged to spend time working with charitable causes and discounts are offered to charities who fill the correct criteria.  Payline has given grants to over 300 non-profit organisations since its inception in 2009.
PayLine Data Pros & Cons
There are very few reviews of PayLine Data online and, those that are there, portray positive experiences.
Website:  www.paylinedata.com