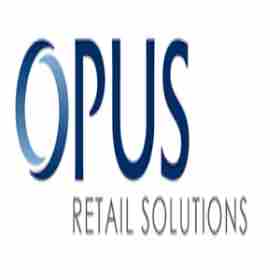 Opus Retail Solutions have been supplying businesses with EPOS systems for over 30 years through their software suite, Opus Retail Manager.  Opus' headquarters are in Belfast, Northern Ireland, with offices in other parts of the UK and Russia.  The company has a Global Distribution Network which services clients around the world.  Opus' Management Reporting system is multilingual and supports multi-currencies and multi-sites.
Opus Retail Solutions Point of Sale/Epos Plans and Pricing
Opus doesn't publish its plans and pricing online, these must be obtained directly from the company.
To see how they compare, have a look at: UK Merchant Account and Debit Card Processing Fee Comparison.
Opus Retail Solutions – Features
Suppliers of Aures Sango EPOS hardware
Multiple configurations – manage retail shop, warehouse, mobility, eCommerce using the same software
Hardware independent – Retail Manager can run on any Windows based PC terminal and use any POS hardware
EPOS management – database, sales, inventory, reports, finance and systems
Real time reporting
Gift cards and customer loyalty programmes
Cash management
Mobile solution – check in anywhere, any time
Advanced migration tools
Advanced importing
Operate in multiple currencies
Operate in multiple languages
Use Opus software in 40 different business types
ISO 9000
Customisable interfaces
Custom modifications
Scalable system to fit any size of business
Worldwide and local customer support
Company Background
Opus Retail Solutions is a private limited company which has been providing EPOS software for the retail industry for over thirty years.  The company was incorporated in 2010.  Opus' headquarters are in Belfast, but it has development and support offices in the UK and in Russia, with partners around the globe.
In 1997, Opus was one of the first companies to develop a Windows based EPOS system.  Opus Retail Management is completely hardware independent and can be used on all existing systems.  Its flexibility allows it to be used by start ups or corporations.  Opus' software can be used successfully in over 40 business types and in different languages and currencies.
Opus Retail Solutions Reviews
There are no customer reviews for Opus Retail Solutions online, apart from those on the company's website.  It's therefore not possible to give a fair Merchant Machine score at this time.
Website:  www.opusretailsolutions.com