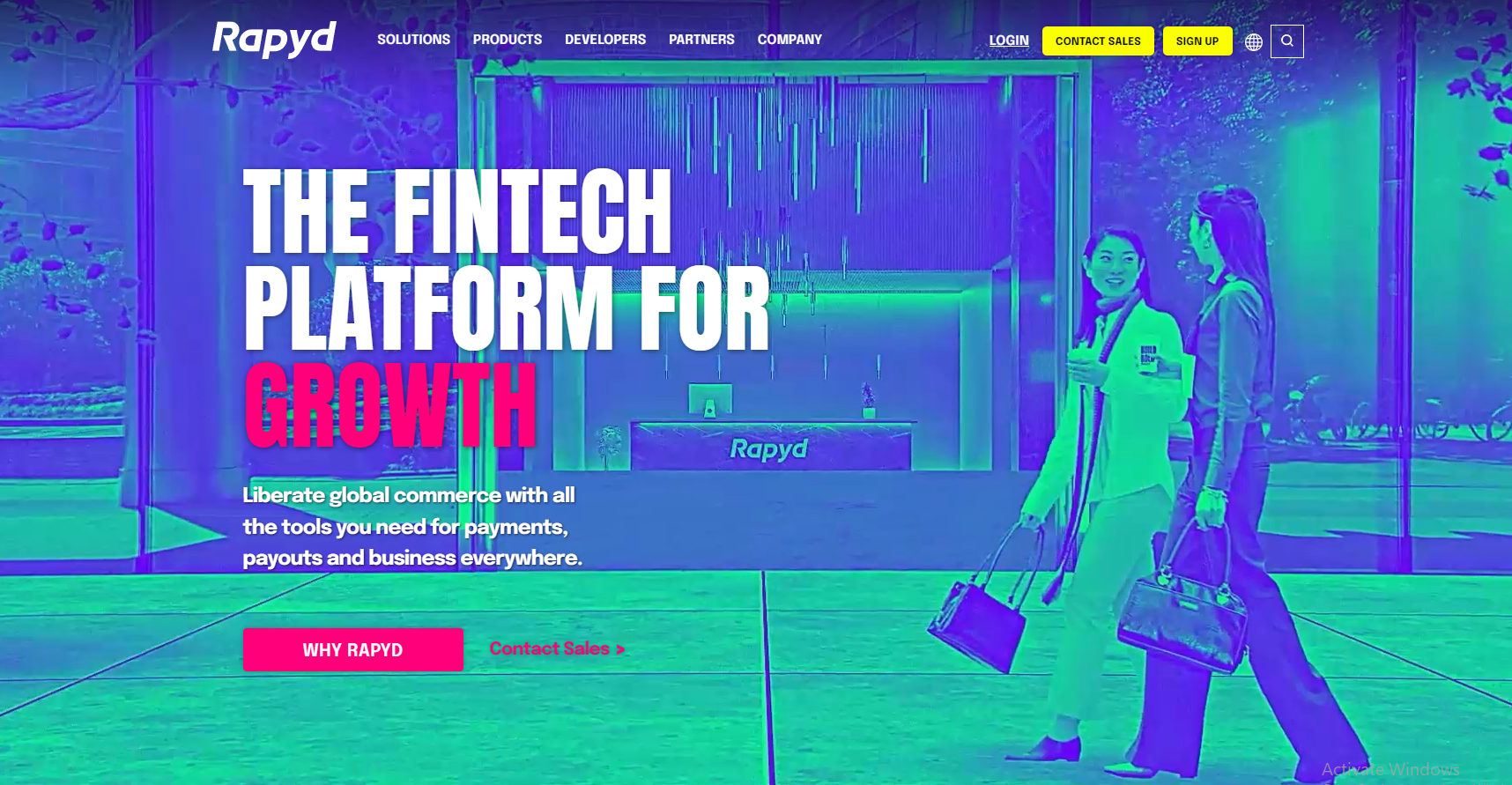 Rapyd is a fintech (financial technology) company based in London that provides a global payments network that connects users with different payment methods and solutions, such as cards, e-wallets, and financial services.
Your company will have the ability to collect and distribute funds in their respective native currencies thanks to the infrastructure provided by Rapyd. Other services offered are issuing corporate cards, holding, transferring, and exchanging funds, Virtual Accounts, and managing regulatory compliance.
Prices/Fees
When using Rapyd, you can receive money from anywhere in the world via cards, bank transactions, electronic wallets, and cash. 
For cards issued in Europe, there is a charge of 1.2% plus €25. For all other forms of payment, the charges amount to 2.9% plus €.30, including cards issued outside of Europe.
Lastly, some payments can be subject to foreign exchange costs.
Services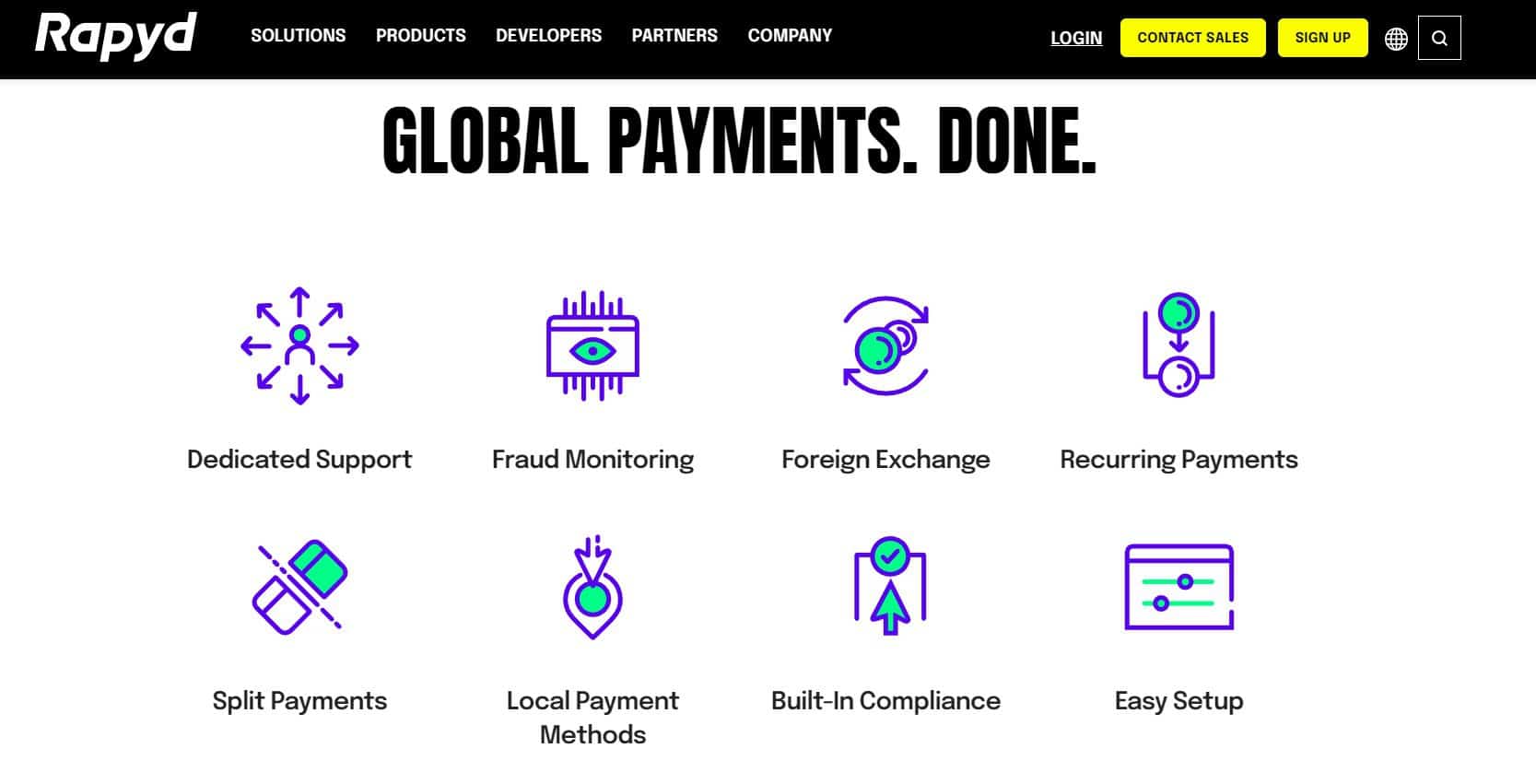 Rapyd Card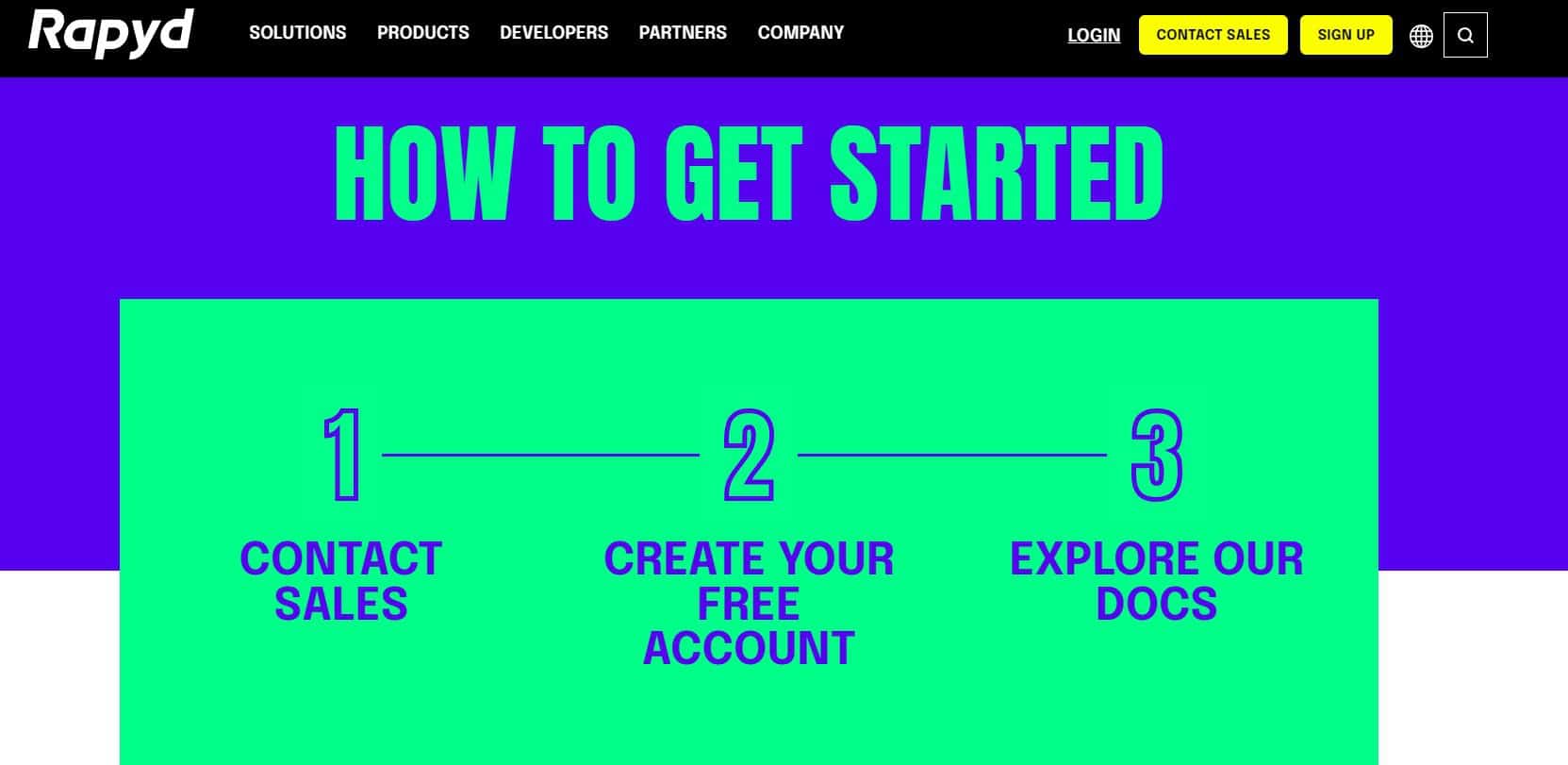 You can create your debit cards with the help of Rapyd's multi-country card issuing API. These cards can be used to make purchases in-store or online, and they can even be used to transfer currency from ATMs.
What you get:
Issue of a virtual or actual card

Take charge of the decisions and the finances

Allow purchases to be sent directly to the card

Develop customer affinity programmes
Global Payments
With Rapyd's global payments solution, you can receive payments using different methods, including cash, debit and credit cards, electronic wallets, and wire transactions.
When you accept well-known regional payment methods in every market around the globe, you expose your company to billions of new consumers, which in turn helps your company grow. Rapyd assists with negotiating various international regulations.
Virtual Account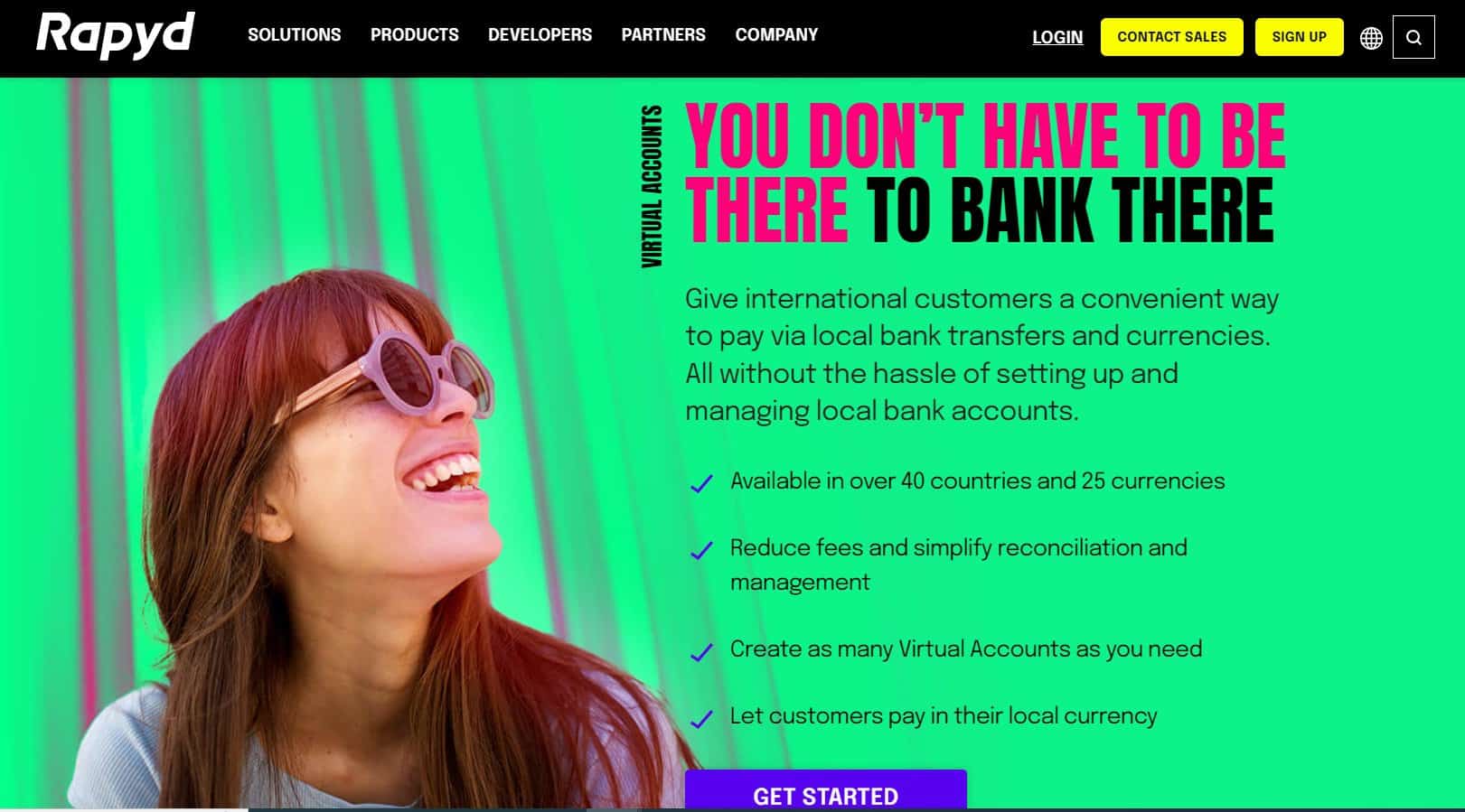 The use of local bank transfers allows you to receive payments from over 40 countries around the globe using Rapyd's virtual account. 
Your Rapyd Wallet is connected to the account numbers known as Rapyd Virtual Accounts. These account numbers are similar to virtual IBAN accounts. Virtual Accounts are tied to a specific country and operate in the same manner as traditional bank accounts in that region. As long as the customer's Rapyd account is still operational, the customer can keep using the same account number.
You can reduce service costs, increase the speed at which you are reimbursed, and make payment simpler for your consumers.
What you get:
You can save money on additional banking fees, time spent reconciling, and the inconvenience of handling numerous international bank accounts.

Make as many Virtual Accounts as you need, whether they will only be used once or multiple times.

Make payments to recipients using Rapyd Disburse to transfer money that was accumulated using Virtual Accounts.
Digital Wallet
Rapyd Wallet was developed with the intention of becoming a robust financial centre for your company. You can collect payments, fund payouts, and issue cards all from within your Rapyd Wallet account if you combine Rapyd Wallet with other Rapyd API requests and use them in conjunction with one another.
Moreover, you can boost development with a digital wallet system and database. 
With Rapyd digital wallet you can:
Hold, control, and move money in more than 70 different currencies

Transfer, retain, or add money

Receive money from international organisations

Streamline recordkeeping and accounting
Payment Links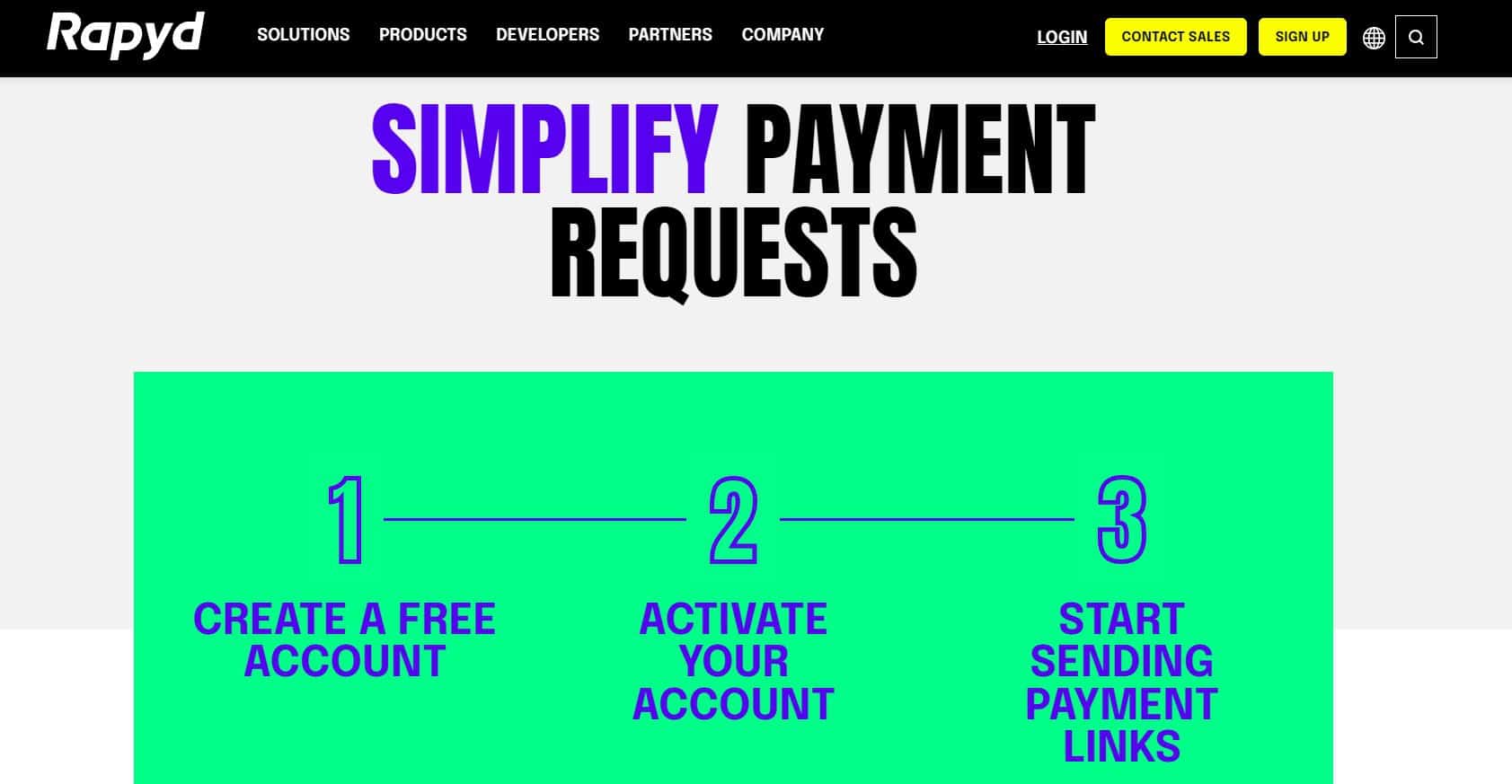 Rapyd provides a straightforward answer to online purchases that enables you to make payments anywhere by entering a link. You can add purchase links to email communications, invoices, WhatsApp conversations, and any other place that supports the pasting of links. 
You can send links or simply construct "Pay Now" banners on web pages to transform every interaction into a potential opportunity for online shopping.
Your customers can pay by a payment method of their choosing, while you can collect payments in over one hundred different countries using the currencies that your consumers select with built-in foreign exchange capabilities.
Payment Plugins and Integration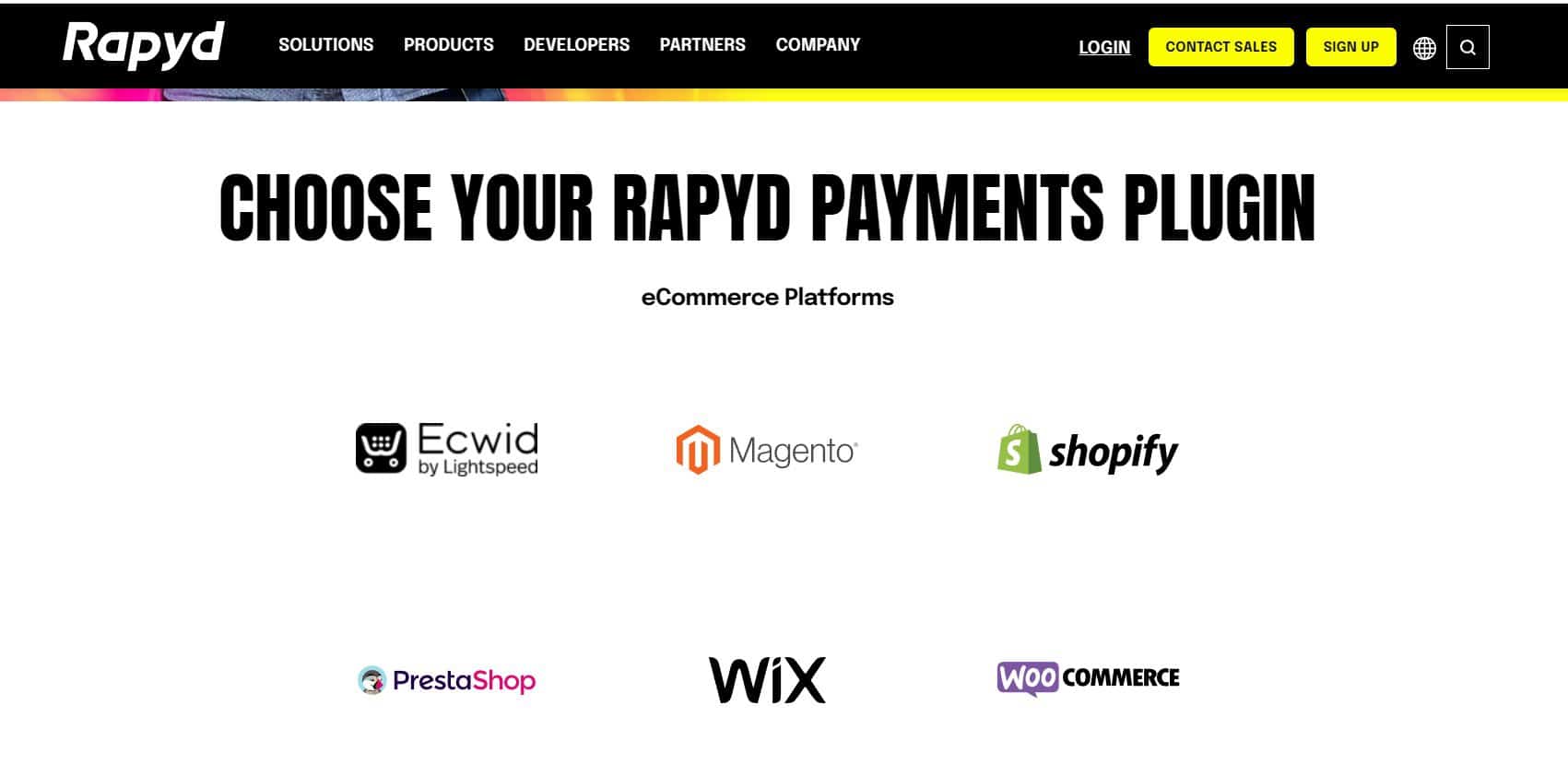 You can receive payments from customers all over the world using your preferred e-commerce platforms, such as Prestashop, Shopify, WooCommerce, Wix, and many more. 
Moreover, you can allow consumers from all over the world to complete their purchases using the tried-and-true payment methods they are already familiar with. Rapyd's plugins are simple to set up and allow you to begin receiving payments right away with low transaction fees.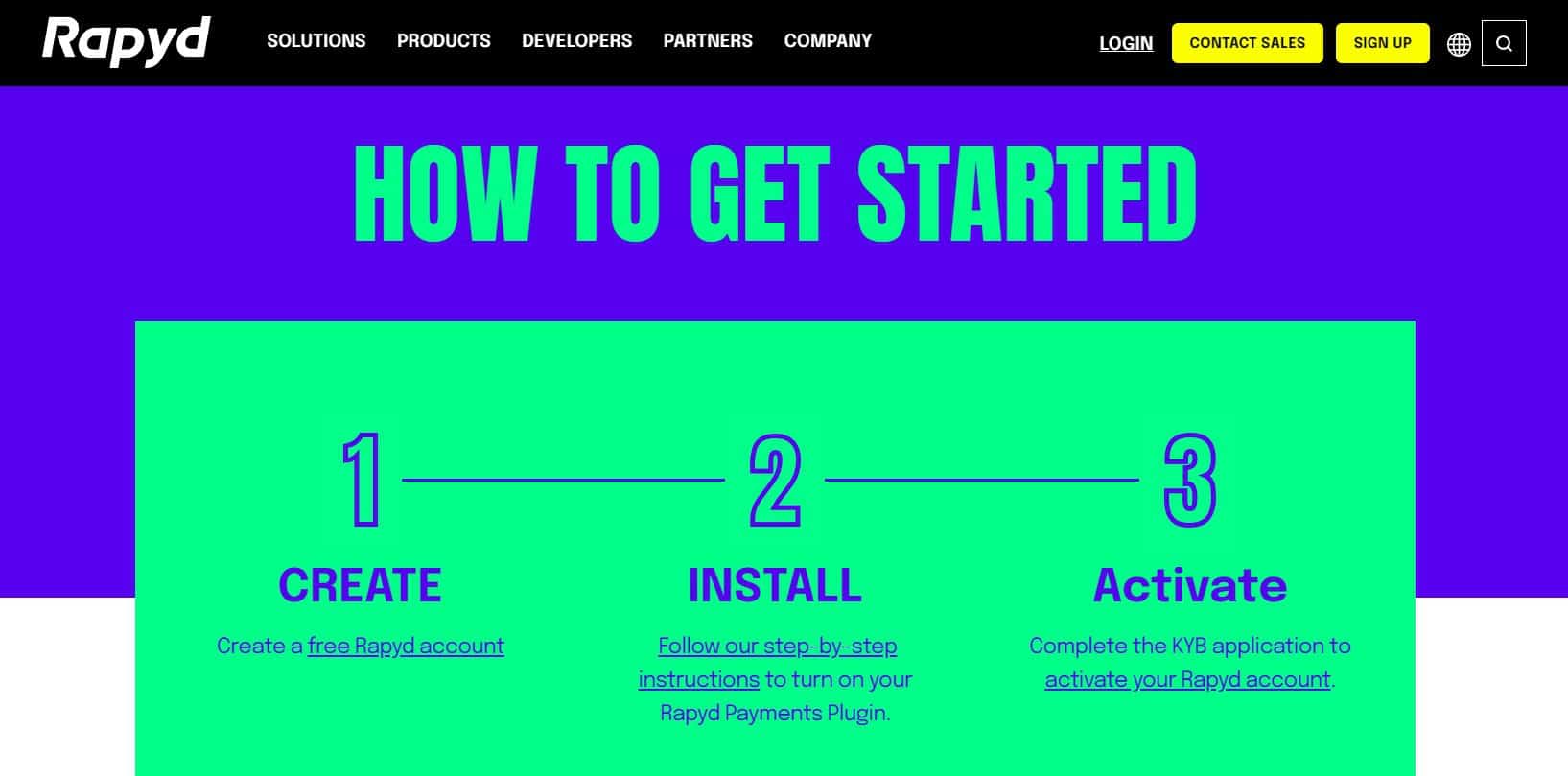 The image above illustrates the three simple steps needed to start integrating with Rapyd.
Create your Rapyd account

Find the

instructions

to get your Rapyd plugin

Activate

your Rapyd account
Hosted Checkout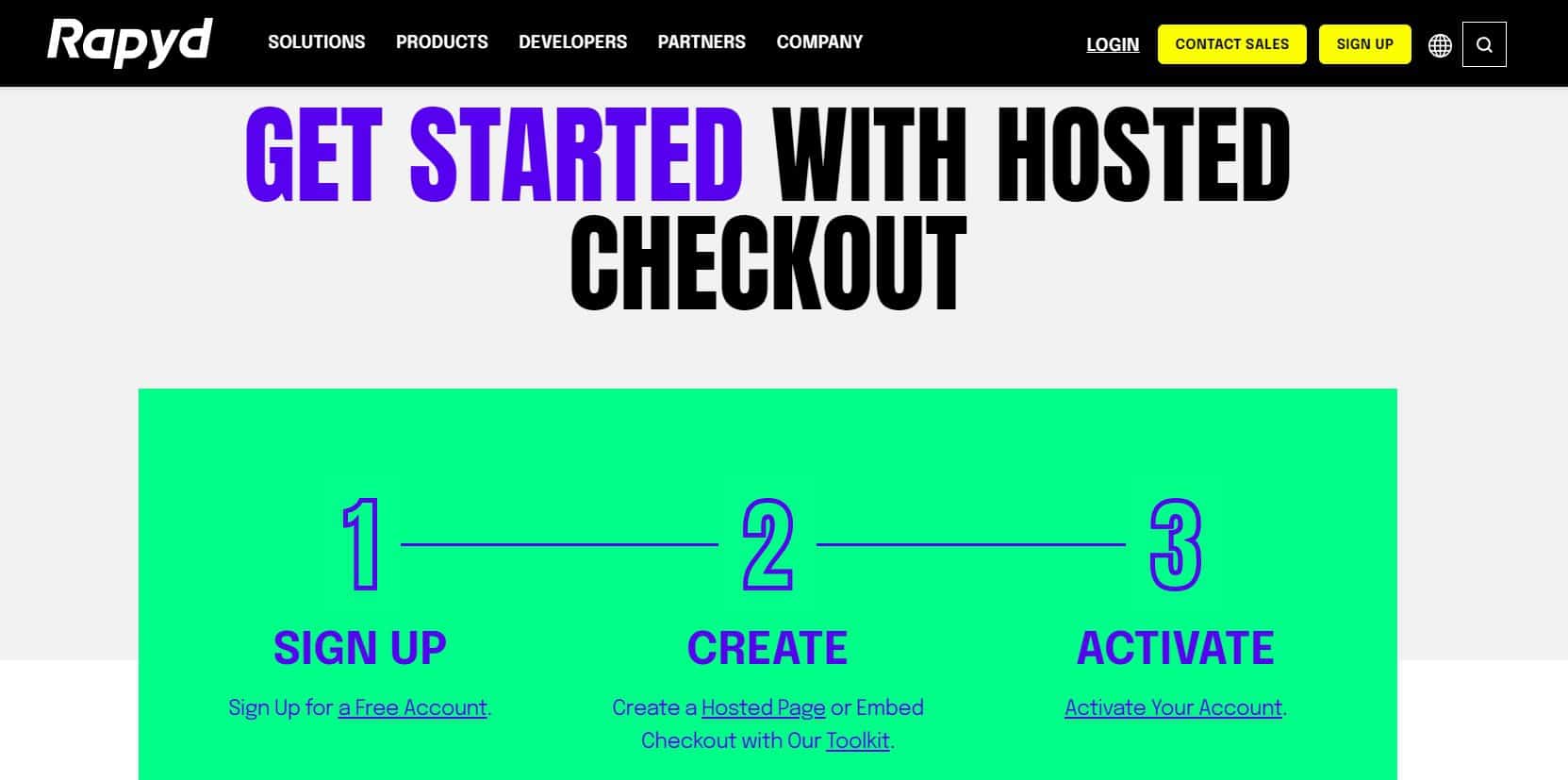 You can make sure that your customers are never directed away from your website by utilising a hosted toolset and integrating Rapyd Checkout with your online store.
What's more, Rapyd's Hosted Checkout is fully customisable, so you can personalise your page to fit your brand. Choose from 20 different languages and feature your company's logo, colours, and contact information, among other personalisation options. 
There is also built-in fraud surveillance, streamlined PCI conformance, and support for 3D Secure.
Fraud Protection
Rapyd has the personnel and technology that will assist you in lowering your risk exposure. You can safeguard your company with real-time fraud detection and prevention tools, such as verification of the user's address in addition to device and browser sniffing (AVS), BIN/IP checking, and adaptable Risk Rules Engine capabilities for customising fraud rules and alerts.
Payouts
Whether it is a payout, a claim, or the withdrawal of cash from an account, payments are sent straight to the recipient's account in real time, regardless of where on the globe they are located. The benefit of payouts is that funds are available in the account within minutes, around the clock. 
Rapyd also enables high velocity and high volume transaction types, in addition to a diverse range of payer and beneficiary use cases, such as one-to-one and mass-payouts in business-to-business, business-to-consumer, and person-to-person situations.
Mass Payout
A batch payout is referred to as a Mass Payout. You can make several payouts to persons or corporations, all within the scope of a single transaction. Mass Payouts can be processed either manually or automatically. Examples of common applications for bulk payments include paying gig workers, insurance claims settlements in batches and transfers of pensions in batches.
SWIFT Payout
An efficient method for transferring money to a bank account utilises the SWIFT – Enterprise network. If a Payout is used, a beneficiary can receive money sent from Rapyd. If the recipient of your wire transfer has an overseas bank account that is part of the SWIFT network, you can send them money by using the Swift Transfer payout method, also known as xx_swift_bank. Common use cases for SWIFT Payout are when an employee's bank account is located overseas or with a business partner in a different nation (B2B).
Extra Care On Customer Support
To contact Rapyd's customer support, fill out a form, and they will get back to you.
You might also find answers in Rapyd's Developer Community or by visiting their Support Center.
Company History
Rapyd started as a mobile payments business established in 2016 by Arik Shtilman. However, the company decided to develop a product for electronic wallets that would enable customers to withdraw currency from ATMs in any country (even without a bank account). 
Rapyd constructed its global payments infrastructure and made it accessible to businesses and entrepreneurs all over the world to decentralise and facilitate global trade. 
The company has its headquarters in San Francisco, California.
User Reviews
We only found Trustpilot's user rating of 2.4 out of 5 stars. 
With no other review to compare, we are unable to make our independent user review score for Rapyd.
User Reviews
Review Summary
0.0 out of 5 stars (based on 0 reviews)
Recent Reviews
There are no reviews yet. Be the first one to write one.
Submit a Review