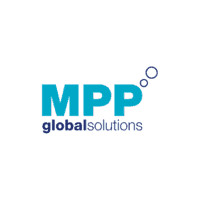 MPP Global Solutions are based in the UK, with offices in Europe, the United States, South America and Australia.  The company offers businesses one of the world's smartest subscription and billing platforms. MMP Global developed eSuite as a fully integrated cloud platform especially for the media, entertainment, sports and retail industries.
MPP Global Solutions Credit Card Processing & Payment Services
MPP Global Solutions Payments
MPP Global has a wide range of solutions for accepting payments, including those listed below.  It accepts a range of payments types in multi currencies.
Visa
Mastercard
American Express
JCB
Diners
Discover cards
Local payments solutions
Other MPP Global Solutions Products and Services
MPP Global Solutions Pricing & Fees
MPP Global Solutions doesn't list its fees and pricing online.  These must be obtained directly from the company.
To see how they compare have a look at: UK Merchant Account and Credit Card Processing Fee Comparison.
MPP Global Solutions Features
Fraud screening
Level 1 PCI DSS
Content monetisation
360 customer view
Selection of platform models: –
Intelligence and decisioning
Acquisition and conversion
Identity and CRM
Revenue and billing
Retention and recovery
Analytics and reporting
Tax management
Flexible pricing model
Extensive range of APIs
Cloud-based PaaS incorporates all platforms, devices, currencies, languages, payment types and territories
Big data analytics
Subscription management and billing
One click payments
Specialises in Entertainment, Media, Retail and Sport
Company Background
MPP Global Solutions was founded in March 2000.  'MPP' stands for 'My Pocket Pal' which reflects the company's beginnings as a B2C web and mobile lifestyle portal.
One year after the company was launched, it became the first to process a credit card transaction over WAP.  MPP Global was also the first company to launch an integrated shopping basket solution.  By 2002, the company had over 50 of the biggest names in UK music, media, entertainment and sport on their books.
In 2004, MPP Global launched iShop which allowed customers to buy digital and physical goods with one transaction.  iShop, together with its latest functions, was relaunched and rebranded as eSuite in 2011.
MPP Global now processes over 700,000 transactions every day and has more than 20 million active subscribers.  MPP Global has some impressive clients, including Sky, Philips, Daily Mail, the New Zealand Herald, Specsavers and L-Equipe.
MPP Global Solutions Reviews
There's only one set of reviews for MPP Global Solutions online and these are from Featured Customers.  MPP Global scores 4.3 out of 5 from 28 reviews on this site.  However, the lack of further reviews makes it difficult to give a Merchant Machines rating at this time.
Website:  www.mppglobal.com