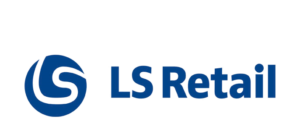 LS Retail provides EPoS end-to-end management system solutions for the retail, restaurants and garage forecourt businesses.   These solutions are used in 130 countries, with support that exceeds 270 certified Microsoft and LS Retail partners in over 80 countries.
LS Retail Point of Sale Plans and Pricing
LS Retail doesn't list its plans and pricing on its website.  These must be obtained directly from the company.
To see how they compare, have a look at: UK Merchant Account and Debit Card Processing Fee Comparison.
LS Retail POS Features
LS Retail offers the following products: –
LS Nav – Retail
Point of sale
In store management
Inventory management
Workforce management
Product management
Reporting and analysis
Mobile and eCommerce
LS Nav Hospitality
Restaurant POS
Restaurant and table management
Kitchen management
Customers and mobile
Staff management
Reporting
LS One – Retail
Easy point of sale
Inventory management
Back office management
Customer engagement
LS One Hospitality
Easy POS, orders and payments
Restaurant management
Marketing and customer loyalty
LS Forecourt
Easily manage all aspects of business – filling station, convenience store and casual dining
LS First Hospitality
POS
Kitchen management
Restaurant management
Mobile app
Inventory and production
Reporting
ERP
LS Omni – for omni channel retailers
LS Insight – cloud-based business intelligence suite for retailers
LS Recommend – Computer generated product recommendations for customers
Company Background
LS Retail has been in existence for over 20 years and became an independent company in October 2007.  The company's headquarters are in Kopavogur, Iceland.  LS Retail EPoS solutions for the retail and restaurant sectors are based on Microsoft Dynamics NAV, Microsoft Dynamics AX and .NET technology.  Their technology is used by retailers and restauranteurs in over 130 countries around the globe.  LS Retail's software systems are used by over a hundred million people each day.
Since 2007, LS Retail has won many awards for its work with Microsoft Dynamics.  In 2016 and 2017, the company won the Microsoft Dynamics ISV of the Year for the United Kingdom.
LS Retail POS Reviews
There are very few reviews of LS Retail online, it's there not possible to give a fair Merchant Machine score at this time.
Website:  www.lsretail.com