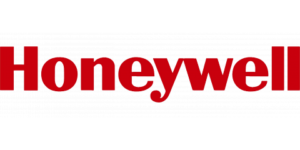 Honeywell offers simple and effective POS solutions, complete with POS hardware.  Honeywell POS is part of Honeywell International Inc. which is proud of its part in providing instrumentation which helped Neil Armstrong and Buzz Aldrin land on the moon.  With this and many other achievements behind them, Honeywell are a reliable POS solution for businesses.
Honeywell Point of Sale/Epos Plans and Pricing
Honeywell don't list their plans and pricing online.  These can be obtained directly from the company.
To see how they compare, have a look at: UK Merchant Account and Debit Card Processing Fee Comparison.
Honeywell POS Features
Handheld and hands-free scanners
In-counter bioptic scanners
Mobile POS and line busting
Mobile computers
Mobile thermal printers and media supplies
Enterprise sleds
Pocket scanners
Omnidirectional 2-D scanners
Company Background
Honeywell International Inc is an American multinational conglomerate that has a history stretching back to 1885, when Albert Butz invented the predecessor to the modern thermostat.  In 1906, a young engineer called Mark Maxwell formed the Honeywell Heating Speciality Co. Inc., which specialised in hot water heat generators.  In 1927, the company which had bought Albert Butz' patents and Mark Maxwell's company merged and became Minnealpolis-Honeywell Regulator Co.
Today Honeywell operates through the following business spheres – Honeywell Aerospace, Automation and Control Solutions and Honeywell Performance Materials and Technologies.  Honeywell is one of the Fortune 100 companies, employing over 130,000 people, with an estimated market capital of $94.6 billion (May 2017)
Honeywell POS Reviews
There are very few online customer reviews for Honeywell POS.  It's therefore not possible to give a fair Merchant Machine score at this time.
Website:  https://www.honeywellaidc.com/solutions/workflow/point-of-sale