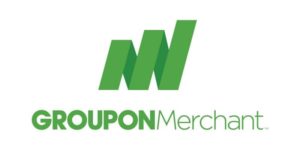 Groupon launched in 2008 in Chicago, USA.  In 2016, the company's global revenue was $3.14 billion.  Groupon connects subscribers with local merchants, who provide travel, accommodation, food, goods and services at discounted rates.  Groupon operates in 48 countries around the globe.
Groupon Merchant Credit Card Processing & Payment Services
Groupon Merchant Payments
Groupon accepts online payments made with the following debit and credit cards
Visa
Mastercard
American Express
Discover cards
Groupon Merchant Pricing & Fees
Groupon doesn't reveal its merchant fees online.  It charges a marketing fee for promoting an offer which varies depending on your industry, market and consumer demand.
To see how that compares have a look at: UK Merchant Account and Credit Card Processing Fee Comparison.
Groupon Merchant Features
Fraud screening
Marketing assistance
No upfront costs
Pay per customer purchase
Powerful sale insights provided
Actionable feedback
Payment tracking
Campaign earnings
Detailed invoice history
Customised Groupon page
Company Background
Groupon's founder, Andrew Mason, became frustrated with his inability to cancel a cell phone contract and believed that with collective bargaining power, the man in the street could put pressure on businesses and alleviate the frustration felt by many.  In 2007, Mr. Mason launched 'The Point', which was a social media platform where people could come together to make a point or achieve a goal.  One group of users decided that their 'Point' was to save money by getting a group discount for people wanting the same product.  So Groupon was born. The company was so successful that it in just 18 months, its staff levels rose from 30 to over 350 and it was valued at over $1 billion.
Groupon's headquarters are in Chicago and it's active in 15 countries and over 500 markets worldwide.  Groupon employs over 7,000 people and in 2016 it sold its billionth Groupon.  It started off by serving Chicago residents, quickly spreading to other cities in the States and Canada. By October 2010, Groupon had spread its wings to include 150 cities in North America and 100 in Europe, Asia and South America.  By March 2015, Groupon was available in 500 cities around the world.
The ethos behind Groupon is to promote unity in local communities.  Since its founding, Groupon has pumped over $13 billion dollars into local businesses around the globe and has almost 50 million active customers.
Groupon Merchant Reviews
There are no online reviews by Groupon Merchant merchants, so it's impossible to give a true Merchant Machines score at this stage.
Website:  www.groupon.co.uk