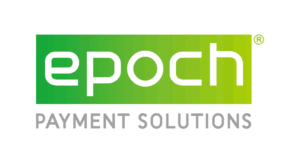 Epoch Payment Solutions is a trademark of Epoch.com and provides payment solutions for online merchants.  The company was founded in 1996 and has its headquarters in Santa Monica, CA.  Epoch Payment solutions services can accommodate every type of online business from start-ups to multinationals.
Epoch Payment Solutions Credit Card Processing & Payment Services
Epoch Payment Solutions Payments
Epoch Payment solutions has a suite of payment options for accepting payments online.  There are 29 local, regional and international payment types to offer customers, some of which are listed below.
Your customer payment page can be presented in one of 60 currencies.
Visa
MasterCard
JCB
Diners
Discover cards
Giro Pay
iDeal
Sofort banking
SafetyPay
ePay
Qiwi
Epoch Payment Solutions Pricing & Fees
Epoch offers all inclusive rates which are based on volume of sales.  The following tools and services are included in the rate: – Secure Payment Forms, Level 1 PCI Compliance, Worldwide Call Centre 24/7, Flexible Billing Methods, Device Friendly Forms and easy integration.
Tiers                                                      Average Weekly Volume                           Rate
1                                                                            0 – $5,000                                    15.00%
2                                                                  $5,001 – $7,000                                    14.75%
3                                                                  $7,001 – $9,000                                    14.50%
4                                                                  $9,001 – $12,000                                  14.25%
5                                                                $12,001 – $15,000                                  14.00%
6                                                                $15,001 – $20,000                                  13.75%
7                                                                $20,001 – $25,000                                  13.50%
8                                                                $25,001 – $35,000                                  13.25%
9                                                                $35,001 – $45,000                                  13.25%
10                                                              $45,001 and above                     Contact Epoch
Source: Epoch Payment Solutions – Pricing
To see how that compares have a look at: UK Merchant Account and Credit Card Processing Fee Comparison.
Epoch Payment Solutions Features
PCI-DSS Level 1
Safe and secure data storage
60 payment currencies
29 payment types
Invoices automatically translate into over 12 languages
Pricing instantly converts to local currency equivalent
State of the art payment gateway
Support for your customers in 17 different languages
Your business must be incorporated in the card associations' Europe region
One time and recurring billing
One click billing
Secure payment forms
Billing support
24/7 customer support for you and your customers
Clients paid every two weeks, through cheque or wire transfer
Company Background
Epoch Payment Solutions began their life serving merchants in the online adult entertainment business.  They were the link between the customer and the bank.  The company has expanded considerably since its inception in 1996 and now covers a wide variety of industries.
Epoch was started by two childhood friends, Joel Hall and Rand Pate, who wanted to create a bridge between banking and online adult entertainment.  They were pioneers in the industry and were the first to offer many services which are standard today.  Many of the initial management team are still with the company.
Epoch was the Founding Sponsor of the Association of Sites Advocating Child Protection (ASACP).  This is a global initiative whose aim is to prevent children from viewing or participating in adult entertainment. Epoch's CEO, Joel Hall, received ASACP's annual Service Recognition Award in 2010, for the company's continued commitment to online child safety.
Epoch Payment Solutions Pros & Cons
The following pros and cons are based on information available from reviews on Trustpilot.
Pros:
Some customer service agents are knowledgeable and helpful
Easy setup
Multicurrencies
Multi lingual
Secure
Cons:
Poor and non existent customer service
Legitimate accounts blocked with no explanation
Problems with customers getting refunds on unauthorised rebilling
Beware of auto-ticked boxes on contract
Merchants charged after cancelling free trial period
Epoch Payment Solutions Reviews
Trustpilot: 1.7 out of 5 based on 19 reviews
Epoch Payment Solutions Merchant Machine score is 1.7 out of 5.
Website: www.epoch.com