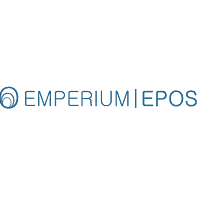 Emperium EPOS was founded in London, UK in 2000 with the aim of giving the hospitality and retail sectors an efficient, innovative and affordable EPoS solution.  Emperium EPOS is part of the E-Novations group which has offices in the United States, Australia and the Middle East.
Emperium EPOS Point of Sale Plans and Pricing
Emperium EPOS doesn't list its plans and pricing online, however, they do offer a 30-day free trial. Prices and plans have to be obtained from Emperium EPOS who will then either allow you to purchase online or direct you to one of their regional resellers.
To see how they compare, have a look at: UK Merchant Account and Debit Card Processing Fee Comparison.
Emperium EPOS Features
Emperium Retail EPOS
For general retail, convenience retail, supermarkets and pharmacies
Till application
Comprehensive back office applications
Emperium Hospitality EPOS
For restaurant, bar, nightclub or quick service outlet
Till application
Comprehensive back office applications
Manage menu and prices changes in real time
Emperium Fashion EPOS
Till application
Comprehensive back office applications
Size, measurement and seasonal buying
Seamless integration with any eCommerce website
Emperium Wholesale Cash and Carry EPOS
For wholesalers and cash and carry's
Manage barcodes, including barcode generation
Quick servicing with multi lines
Comprehensive stock management
Comprehensive back office applications
Rich in features and fully integrated with ecommerce sites and mail order
Emperium Head Office EPOS
For those businesses with multiple stores
Manage your business from one location
Emperium Services EPOS
For businesses such as hairdressers, dry cleaners and beauty salons
Till
Comprehensive back office applications
Emperium eCommerce
Company Background
E-Novations was founded and incorporated in 2000.  In November 2001, Emperium EPOS development began and successfully launched in August 2004.  In its first few months it attracted 800 users.  The following year Emperium EPOS goes live in the UAE and Asia. E-Novations followed this by launching EPOS Direct in Hong Kong in 2013, to service the Chinese market.  Today, thousands of business worldwide reply to Emperium EPOS to help run their businesses efficiently and in profit.
Emperium EPOS Reviews
There are only a couple of online reviews for Emperium EPOS, it's therefore not possible to give a Merchant Machine score at this time.
Website:  www.emperiumpos.com