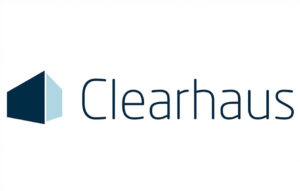 Clearhaus is a Danish company which assists ecommerce merchants to accept online payments.  It's active in 33 European countries and has over 7,500 online stores who enjoy its simple, innovative and secure payment processing.
Clearhaus Processing & Payment Services
Clearhaus Payments
Clearhaus accepts payments from card types offered by MasterCard and Visa: –
Visa
Visa Electron
Visa Debit
Visa Credit
MasterCard Debit
MasterCard Credit
Maestro
Apple Pay
Clearhaus Pricing & Fees
Locally issued cards – 1.45% per transaction (minimum £0.02 per transaction)
Foreign issued cards – 2.75% per transaction (minimum £0.04 per transaction)
Monthly fee – £0
Set-up fee – £0
Chargeback handling – £30
Refund fee – £0.25
High risk businesses – contact company directly
Source: Clearhaus Pricing
To see how that compares have a look at: UK Merchant Account and Credit Card Processing Fee Comparison.
Clearhaus Features
Accept all currencies that are supported by Visa or MasterCard
Flexible settlement currencies
No set up fee
No monthly fee
Conditional 3-D Secure
Dynamic descriptors
Flexible funding cycle
Automated fraud detection system
MobilePay
Recurring transactions
Automated account reconciliation
Automated chargeback management
Company Background
Clearhaus was founded in 2011.  The company's initial purpose was to succeed in the online payment world by bringing change.  The company, which is based in Denmark, now has 43 employees.
Clearhaus signed up its first Danish customer in March 2015 and its first non-Danish customer in June 2015 (United Kingdom). Expansion was rapid and by August 2015, Clearhaus had signed its 1,000th customer.  By December of the same year, Clearhaus held a 10% share of the Danish market. This achievement was recognised by the Nordic Startup Awards of 2016.  By July 2017, their market share had risen to 20%.
The company's customers cover a broad spectrum, from start-ups to corporations. Clearhaus now handles transactions from over 7,500 online companies.  In August 2018, it celebrated the opening of its first office outside Denmark.  This new office is in London.
Clearhaus Pros & Cons
The following pros and cons are based on information available on Clearhaus's website and reviews from Trustpilot.  Unfortunately, Clearhaus has very few online reviews.
Pros:
Great customer service
Simple set up
Reasonably priced
Efficient payout
Cons:
Hidden fees
Unclear terms and conditions
Acceptance refused for invalid reasons
Customer service not up to scratch
Clearhaus Reviews
Trustpilot: 4.3 out of 5 based on 50 reviews
Clearhaus's score is 4.3 out of 5 (based on Trustpilot).
Website: www.clearhaus.com