Payworks is now part of Cybersource. Therefore this page is no longer being updated.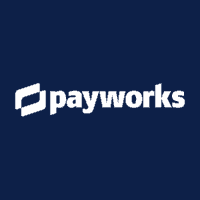 Payworks  provides industry leading payment technology – Pulse.  Pulse enables POS developers to integrate payments in minutes.  Pulse's compatibility with all POS systems allows developers to provide merchants with latest payment technology, including EMV Chip and Pin, contactless and mobile wallet payments.
Payworks Credit Card Processing & Payment Services
Payworks Payments
Visa
Mastercard
American Express
Maestro
Diners
Discover
JCB
UnionPay
Payworks Pricing & Fees
Payworks doesn't list its pricing or fees online.  These can be obtained by contacting the company directly.
To see how that compares have a look at: UK Merchant Account and Credit Card Processing Fee Comparison.
Payworks Features
Pulse
Available for IOS, Android, Windows or Web
Less than 5 minutes to integrate Pulse SDKs and APIs
Makes developers and merchants EMV certified
PCI compliant
P2PE ready
Card readers updated remotely
POS solution that can be deployed globally
Pulse Gateway Manager – keep track of payments, merchants, analytics
Accept
White-label mobile POS solution for payment providers
Full service, out of the box mPOS solution
Android or iOS application
EMV card reader
Engage
Provides merchants with shopper behaviour and transaction history
Use to build advanced customer engagement and loyalty programmes
Automated billing
Company Background
Payworks was founded in 2012 in Munich, Germany by Christian Deger, David Bellern, Johannes Lechner and Simon Eumes, all of whom are still part of this successful company.  The company now has offices in Munich, London, New York and Barcelona and provides its Pulse technology to acquirers and payment providers in Europe, Africa and North America.
In 2017, Payworks was awarded the German Enterprise Award in the POS technology category.  Christian Deger, CEO and Co-founder of Payworks said, "We're passionate about facilitating innovation at the Point of Sale and enabling payment providers to transform their current solutions into modern-day systems. This award confirms we're moving in the right direction and we look forward to continuing to bring our best-in-class payment technology to the global market."
Payworks Pros & Cons
There are very few customer reviews of Payworks online.  This indicates that developers and merchants are happy with the product that Payworks supplies
Website: https://.payworks.com