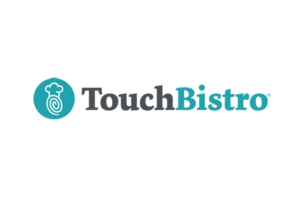 TouchBistro has been specifically designed for the restaurant/pub sector.  It's one of the world's leaders in iPad EPOS for restaurants.  Collectively, the TouchBistro team have hundreds of years' experience in the restaurant business which they have used to produce their EPOS solution. TouchBistro is used in over 100 countries globally and has its headquarters in Canada.
TouchBistro Point of Sale/Epos Plans and Pricing
TouchBistro has a range of plans to suit different size businesses and venues.
Solo – £59 per month
First licence
Billed annually
Recommended for quick service venues
Group – £50 per month – 2nd and 3rd Licence
Each additional Licence
Billed annually
Recommended for quick service and small restaurants
Team – £40 per month – 4 – 9 licences
Each additional licence
Billed annually
Recommended for mid-size restaurants or pubs
Unlimited – Custom Quote – 10+ licences
Recommended for high volume restaurants or pubs
To see how they compare, have a look at: UK Merchant Account and Debit Card Processing Fee Comparison.
TouchBristro Features
24/7 phone and email support
Daily data cloud backup
Premium install and hardware support
Tableside order management
Floor plan and table management
Mobile payment and processing
Menu management
Staff management and scheduling
Customer relationship management
Restaurant inventory management
Reporting and analytics
Kiosk – self ordering for quick service
Loyalty
Kitchen display system
Customer facing display
EPOS Solutions for Restaurant, Quick Service, Pub and Nightclub, Food Truck and Brewery
Company Background
TouchBistro was founded in 2010 by Alex Barrotti and Geordie Konrad, with the sole purpose of assisting restauranteurs to grow their businesses through cutting edge EPOS technology.  TouchBistro is a Canadian company with offices in Mississauga, Canada; New York, Austin and Chicago in the States; an office in Mexico and one in London.
TouchBristro's initial software was designed for SMEs but is now capable of supporting large restaurants and bars
TouchBistro is the top POS app in Apple's App Store in 37 countries.  The company has won many awards including the Best POS System for Restaurants 2017 and 2018, CEO World Awards: Entrepreneur of the Year, Gold 2017, 2017 New York Design Awards: Gold for Tech Design and the Stevie 2017 App of the Year.
TouchBistro Pros & Cons
The following pros and cons are based on information available on TouchBistro's website and from reviews on Trustpilot.
Pros:
Easy to use and train staff
Good customer service
Replaceable hardware
Good selection of features
Cons:
Adding to the menu can be confusing
Long waiting time for staff training and install appointments
Only 2 hours free training
Bugs and issues when iOS updates
TouchBistro Reviews
Trustpilot: 3.8 out of 5 based on 43 reviews
Based on the reviews on the above site, our Merchant Machine score is 3.8 out of 5.
Website:  https://www.touchbistro.com/gb/