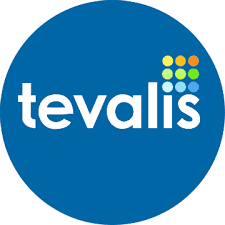 Tevalis supplies operators in the hospitality, leisure and gaming industries with both hardware and software technology platforms.  The company deals with any size of business from an individual through to global brands.
Tevalis Point of Sale Plans and Pricing
Tevalis doesn't publish its plans and pricing online as it offers a bespoke service for its clients.
To see how they compare, have a look at: UK Merchant Account and Debit Card Processing Fee Comparison.
Tevalis Features
Front of House
Simple product maintenance
Fast touch screens
Bespoke layouts
Multiple payment methods
Back Office
Product and pricing control
Configurable promotions
Food and beverage stock control
Product price groups
Table Management
Streamline to see exact stage of service etc
Graphical floor plan for real time planning
Increase customer satisfaction – customer names, messages and seating positions all noted
Calculate wait times
Split table payment
Cover and spend information displayed
Reporting
Real time business data
Defined groups based on your criteria
Business performance, day by day or month by month
Easy to use dashboard
Company Background
Tevalis was founded in 2005 and was initially a general Epos software development company.  Today, Tevalis concentrates on the hospitality, leisure and gaming industries.  The company's head office is in Yorkshire, with regional sales and operations teams around the UK.  Tevalis also has a presence in Gibraltar, from where it services Spain, Gibraltar and Portugal.  The company is also spreading its reach to Asia, through Singapore, and the UAE, through Dubai.
All Tevalis' installations are implemented by their own teams in the UK.  They also provide a UK based customer service centre, including engineer support, 364 days of the year.
Tevalis Reviews
There are few customer reviews on Tevalis online, it's therefore difficult to give an accurate Merchant Machine score at this time.
Website:  www.tevalis.com