Founded in 2019, Saltpay is a young financial services company growing at a rapid pace. The company has more than 1,000 employees spanning 12 different countries with a total of 14 locations. 
The brand offers a range of products and services ranging from payment acceptance and EPOS systems to stock management and customer loyalty programs. With a network of additional companies compromised of Paymentology, Storyouts and Yoyo – SaltPay covers all bases for both traditional and online merchants.
Check out everything you need to know about SaltPay, Paymentology, Storyouts and Yoyo in our full review below. 
Prices/Fees
Unfortunately, the pricing and fees are not available at SaltPay – to receive an accurate quote, merchants should reach out directly to the financial services company.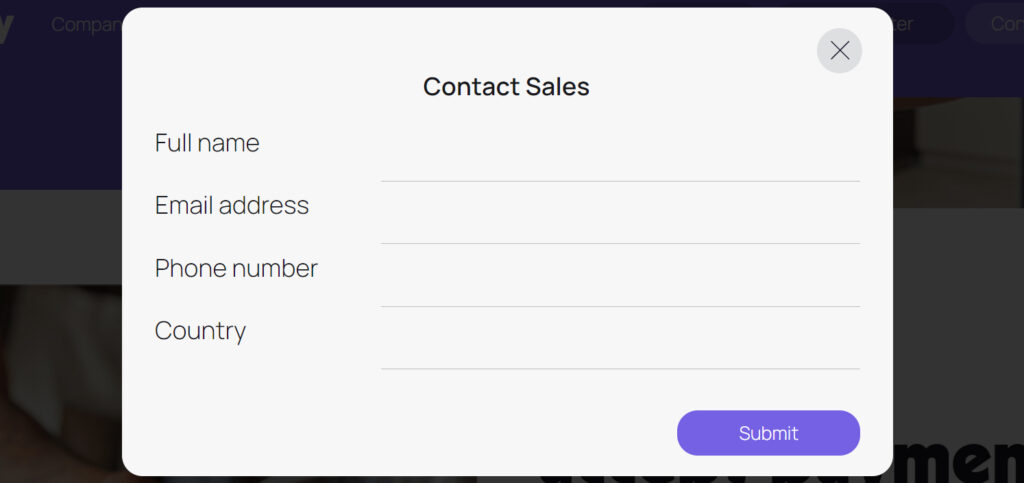 Product/Service Overview
SaltPay offers small and medium businesses a range of different merchant tools that can be used to grow businesses and assist with management.
Payment acceptance
The first step that any successful business takes when interacting with customers is by offering the best possible payment service.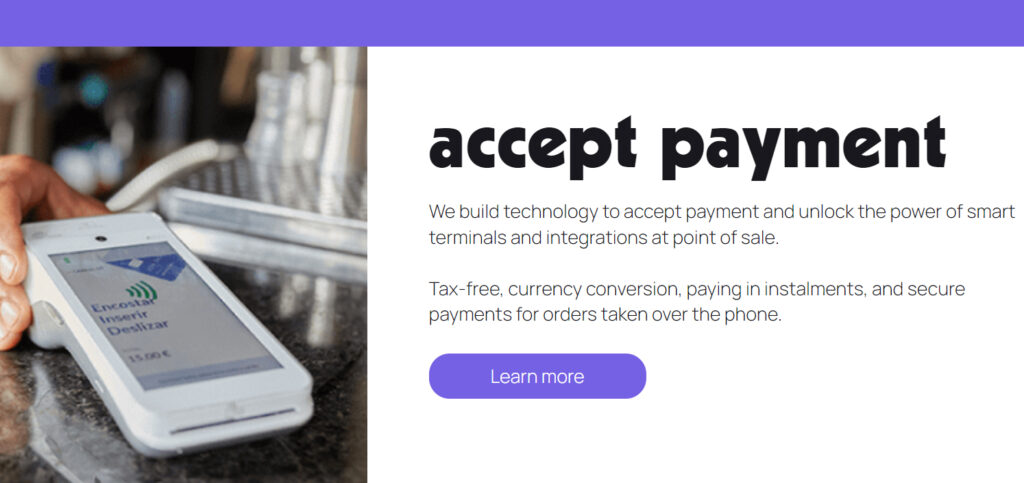 SaltPay allows merchants to accept payments in-person with a range of POS terminals offering a simple, reliable service that customers will love. The payment acceptance solutions from SaltPay benefit from a range of benefits including:
Flexible payment options

Currency conversion 

Next day settlements

Instalments

Third-party integrations

Payment links

High safety standards
The full range of payment acceptance options can be discussed by contacting the customer sales team via the contact page at SaltPay. 
EPOS 
EPOS, or an Electronic Point of Sale system, is a powerful system that can be used by a variety of different businesses for ultimate control. 
The EPOS systems can be used much in the same way as a traditional point of sale system with additional features designed to make running a business easier. 
Hospitality businesses are able to send orders directly to the kitchen, split bills and customise table plans from the EPOS device. Retail stores can benefit from the improved organisation with staff information, automatic reordering and improved payment flexibility with the system. 
Stock management 
The ability to manage stock in an EPOS system is one of the top benefits offered by SaltPay. 
The stock management system allows businesses to maintain their stock levels automatically, without the painful process of manually documenting the stock levels of products. This can be done alongside tracking occupancy rates and monitoring employee performance, offering a comprehensive solution for merchants. 
The stock management system can be fully customised, allowing merchants to create alerts for situations such as low stock or suspicious activity. 
The data harvested from the system can be downloaded and analysed by the merchant, offering valuable business insights that may otherwise be missed. This data can be crucial to driving additional success in competitive markets whether that be in an online situation or in a traditional brick-and-mortar business. 
Customer loyalty 
One of SaltPay's top-selling points is the ability to offer a customer loyalty scheme that can be used to increase the return rate of customers.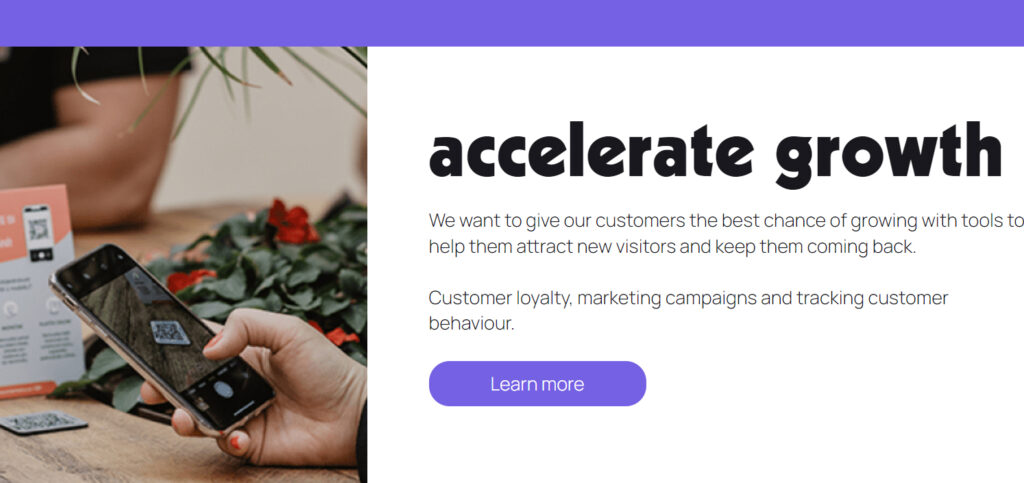 A simple point collection system can be implemented, allowing users to automatically earn points that can be redeemed with card-linking features. 
Local businesses are also able to benefit from the loyalty scheme options with the option of campaigns, incentivising new sign-ups and monitoring core data points of sales. The frequency of visits and average order value can be tracked, analysed and improved with impressive tools available from SaltPay. 
Customer appointments 
SaltPay also offers the ability to organise customer appointments, forming a fantastic solution for hairdressers, beauticians and other service providers.
The software solution allows for reservations to be made by customers, payments to be accepted and loyalty options to be added as part of the business transaction. The software also allows for automatic reminders, offering notifications that can be used to reduce the number of no-shows and lower the number of inbound calls. 
The reporting solutions offered can also be used to track the trends of customers over time, offering genuine value to appointment-based companies. 
Paymentology 
Paymentonlogy is the first of the additional service providers in the SaltPay network, focusing on payments.
The service allows for banks and additional payment providers around the world to gain access to data in real-time about the card spending of customers. Paymentology ensures that the full payment processing lifecycle of any card (credit, debit or prepaid) can be managed by these payment providers. 
Storyours 
The second of the services in the SaltPay network is Storyours, a tool used by small and medium sizes businesses to save both time and money. 
Storyours focuses on improving the customer experience with a cloud-based platform that combines the functionality of EPOS, guest-facing tools and management software. This helps streamline the business with a smart software solution, improving the experience for all parties. 
Yoyo
The third and final additional service offered in the SaltPay network is Yoyo, a provider focused on customer loyalty and rewards. 
The provider offers a range of loyalty programs that can be used by small and medium businesses as a marketing technique for new and existing customers. With a rewarding experience for all customers, Yoyo can offer an innovative solution for businesses looking to feature a loyalty platform. 
Company background
SaltPay was founded in 2019 with a simple goal – to create both payment and software solutions perfect for helping small and medium-sized businesses grow their operations and improve their management. 
Today, SaltPay employs more than 1,000 payment professionals across 14 offices that span 12 different countries. 
In addition to offering solutions for smaller local businesses, SaltPay also proves its worth with a range of additional services and software solutions. From issuer payment processing and cloud-native payments to business management SaaS and global FinTech support, SaltPay can offer services to suit all manner of different businesses. 
In addition to the main business, SaltPay has also created a network of top-quality business tools that European local businesses can benefit from. This group of tools, comprised of Paymentology, Storyours and Yoyo are designed with entrepreneurs in mind, offering a range of impressive complete solutions. 
User reviews from around the web 
There are very few customer reviews available on the web for SaltPay with just a single review found on Trustpilot. As a substitute, we have included the reviews from Glassdoor, reviewing what the company is like to work for, rather than its customer performance. 
Based on the combination of the reviews from both Trustpilot and Glassdoor, SaltPay earns an overall rating of 4.3 / 5 from a total of 63 reviews. 
User Reviews
Review Summary
0.0 out of 5 stars (based on 0 reviews)
Recent Reviews
There are no reviews yet. Be the first one to write one.
Submit a Review