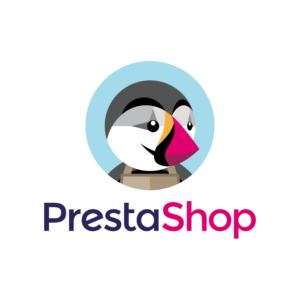 PrestaShop was founded in 2007 with the aim of making eCommerce more accessible to small and medium size businesses.  It's an open source eCommerce platform which is free, fully hosted and supported.  PrestaShop is available for download or Cloud hosting and allows businesses to customise their store and scale their business.
PrestaShop eCommerce Plans, Pricing and Features
PrestaShop has two plans.  The first, PrestaShop Cloud is ideal for startups, businesses on a limited budget and those with no programming knowledge.  PrestaShop Hosting is their second option, which is designed for stores that carry a large range of products that change on a regular basis.  PrestaShop Hosting will incur a monthly hosting charge from your chosen provider.
PrestaShop Cloud
Free hosting on PrestaShop servers
Free subdomain
No installation required
Limited customisation
Addons can be purchased
PrestaShop manages your store
No access to database
No access to source code
Limited FTP access
No SSL security
Hosted PrestaShop (download)
Choose your own provider and plan
You host the PrestaShop CMS in your own domain name
Download and install
Complete customisation
Full control over management of your store
Full access to database
Full control over source code
Full FTP access
SSL upon purchase and installation of an SSL certificate
To see how they compare, have a look at: UK Merchant Account and Debit Card Processing Fee Comparison.
PrestaShop Features
Over 600 built-in features
No limit on listings
Sell digital or physical products
Bulk import and export
SEO features
Sell internationally
Run multiple stores on the same back office
Your Store
Offer various payment methods
Configure shipping methods
Shipping pricing
One-page checkout
Comply to laws
Create special offers – coupons, discounts and free shipping
Increase customer engagement through emails
Advertise within your store
Run and track orders
Insights
Overview of main data
Marketing performance
Stock control and popularity of products
Data on customers – location and purchases
Company Background
PrestaShop was founded in 2007 by Igor Schlumberger and Bruno Lévȇque.  It began in 2005 in the EPITECH IT School in Paris as a student project and was originally called phpOpenStore.  PrestaShop's big growth period was between 2010 and 2012 when it grew from a company of 17, to one with more than 100 employees.
PrestaShop has more than 270,00 eCommerce stores around the globe running on its technology.  It's head office is in Paris, and the company is proud of international makeup and diversity.  They employ people who are smart and passionate about what they do.  PrestaShop looks for people who support their mission which is to be open to new cultures, new ideas and always be open to change.
PrestaShop Pros & Cons
The following pros and cons are based on information available on reviews from Trustpilot.
Pros:
More than 50 languages
Multiple currencies
Large following on forums and discussion boards
Clear, clean code
Interface is smooth and intuitive
Cons:
No templates or optimisation for search engines
Various flaws which need to be ironed out
Not enough templates
CMS capabilities are quite reduced
Themes and plugins are expensive
PrestaShop Reviews
Trustpilot: 1.7 out of 5 based on 67 reviews
Based on reviews on PrestaShop's website and the above reviews, our Merchant Machine score is 1.7 out of 5.
Website:  www.prestashop.com