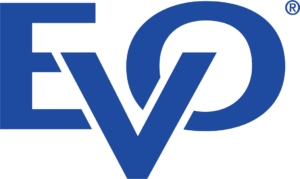 EVO Payments was founded in the United States in 1989 and was an individually owned, independent sales organisation.   The company has grown substantially since its inception and now processes around $100 billion in payments in 50 markets worldwide each year.
EVO Payments Credit Card Processing & Payment Services
EVO Payments Payments
EVO Payments has a range of payment solutions for accepting payments over the phone, online, via invoice or in person.  EVO Payments accepts a range of payments types in over 130 currencies:
Visa Debit and Credit
Mastercard Debit and Credit
American Express
Maestro
Visa Electron
Apple Pay
Android Pay
Contactless
Note additional payment types can be accepted dependent on the type of terminal used.
Other EVO Payments Products and Services
Cashback: Businesses can offer up to £100 in cash on top of any debit transaction. This is an attractive proposition for the customer and it means the business has less cash in store.
Dynamic Currency Conversion: International card holders can pay in their home currency while the business will receive funding of the original sale amount in Sterling.
Tips/Gratuities: A facility can be set up for businesses to accept tips. This service is free of charge.
MOTO (Mail Order/Telephone Order): Enables businesses to process card transactions from orders received by mail or telephone.
EVO Payments Pricing & Fees
EVO Payments UK's website gives no idea of prices, fees or contracts available.  In their Customer Operating Instructions document, it states that they have two pricing options – Ready Made and Tailor Made.  Ready Made is for merchants with monthly card payments of £8,000 or less.  Tailor Made is for merchants who take over £8,000.
EVO Payments does very little direct customer marketing, their sales are generally done through agents and independent sales offices.  This probably explains why there is so little information on their various websites around the globe.
To see how that compares have a look at: UK Merchant Account and Credit Card Processing Fee Comparison.
EVO Payments Features
Fully integrated POS systems
Virtual terminals
Shopping basket integration
Recurring payment integration
Mobile transactions
Telephone payments
Contactless
Secure
24/7 customer service
Wide range of payment terminals
One month's notice for contract termination
Early termination fees charged
Company Background
EVO Payments was founded in 1989 by Ray Sidhom and was known as Merchant Services Inc.  It began life as a small provider of merchant account and POS terminals. EVO opened up in Canada in 2009.  In 2012, James Kelley, former CEO of Global Payments, took over as CEO and the company rebranded itself EVO Payments International.   EVO began their expansion into Europe the same year, with the acquisition of Deutsche Card Services, which used to be owned by Deutsche Bank.  They also acquired a controlling interest in Banco Popular's merchant acquiring business in Spain.
Expansion continued at a fast rate with an alliance with PKO Bank Polski in 2013 and, in 2014, a long-term relationship with the Bank of Ireland, in order to expand business in Europe.  Most recently, EVO has bought Citigroup's merchant acquiring business in Mexico.
Today it's a leading payments service provider of merchant acquiring and processing solutions for merchants, and multinational corporations in the United States, Canada and Europe.
EVO Payments is a principal member of Visa and MasterCard.  The company offers a wide range of payment solutions, with a commitment to excellent customer service.
EVO Payments Pros & Cons
EVO Payments International UK has no online reviews.  In fact, there are only a few random reviews for the whole of EVO Payment International.  This could be because most merchants are happy with the product and therefore don't feel the need to comment.
BBB has 13 reviews, 12 of which are negative.  The most reviews, and they are negative, come from EVO Payments Canada.  The main problems appear to be holding on to deposits, underhand sales tactics, poor customer service and withdrawing cash from merchant's accounts.
There is also a class action lawsuit which has been filed in Atlanta which alleges that EVO Payments International advertises low fees but then adds hidden fees once the contract is signed.
Evo Payments Reviews
Trustpilot: 2.5 out of 5 based on 25 reviews
Evo Merchant Machine score is 2.5 out of 5
Website:  www.evopayments.co.uk