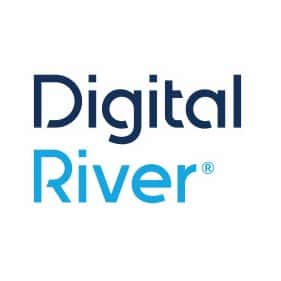 Digital River is a public company which has been in operation since 1994.  They have a presence in 244 countries and territories with 18 local entities.  Digital River has in-depth local knowledge of customs and regulations, making global ecommerce flow easily.
Digital River Credit Card Processing & Payment Services
Digital River Payments
Digital River has a range of international and local payment solutions, including those listed below.  Digital River accepts payments in 108 currencies.
Visa
Mastercard
American Express
JCB
Diners
Discover cards
Union Pay
Other Digital River Products and Services
Global Fulfilment and Logistics: 65 global warehousing partners
Development and Hosting of eCommerce stores
Digital product delivery via download
Games and Entertainment
Digital River Pricing & Fees
Digital River doesn't list its fees and pricing online.  These need to be obtained directly from the company.
To see how they compare have a look at: UK Merchant Account and Credit Card Processing Fee Comparison.
Digital River Features
Fraud screening
Global risk management
Full service tax management
Regulatory compliance
Presence in 244 countries and territories
26 languages
Commerce platform with full custom experience
Multi-Currency Conversion
Data insights into overseas markets
50 automatically configured locales for effective marketing and selling
Shopping cart integration
Intelligent inventory management
24/7 customer service for merchants and their customers
Subscription services
Company Background
Digital River was incorporated in 1994 in Eden Prairie, Minnesota.  Its founder, Joel Ronning, had over 20 years of experience in computer technology before founding Digital River.  Digital River began as the first company to distribute software digitally rather than by snail mail.
Digital River grew rapidly, with sales of $2 million in 1997, rocketing to $21 million in 1998.  The company developed a way that customers could buy from a site, without ever appearing to leave that webpage.  Digital River expanded its repertoire to include any digital information that could be downloaded.
By 2013, Digital River was processing over $30 billion per annum in online transactions.  Digital River's payments and marketing solutions include facilitating commerce transactions and enabling increased conversion rates and sales by offering local payment methods.
Digital River Reviews
There are no reviews for Digital River merchant services online.   It's therefore not possible to give a Merchant Machines rating at this time.
Digital River Reviews
Trustpilot: 1.9 out of 5 based on 76 reviews
Digital River Merchant Machine score is 1.9 out of 5
Website:  www.digitalriver.com