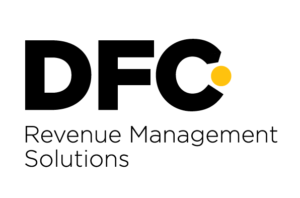 Direct Finance Collection (DFC) are part of the Transaction Services Group which is payment solutions provider with offices in the UK, Europe, the United States and Australasia.  DFC takes the stress out of collecting direct debits, by collecting them for you, by offering a bespoke direct debit service.
Direct Finance Collection Direct Debit Processing & Payment Services
Direct Finance Collection offers its clients clear pricing with no hidden charges.  They put together bespoke packages which take into consideration the needs of each individual client.
Direct Finance Collection Features
PCI DSS compliance
Bacs compliance
Trading standards compliance
Collect subscriptions
Billing can be weekly, fortnightly, monthly, quarterly or annually
Billing is available Monday to Friday
Flexible ways for customers to pay – online, EFT, hosted API or traditional paper forms
Carry out collections via text, online or over the phone
Follow ups via email, letter, phone or SMS
Quick access to payments
UK based customer service centre
Credit control
Daily, weekly or monthly reports
Fully customised bills
Analytics
Simple and fast integrations
Direct Finance Collection Pricing & Fees
Direct Finance Collection doesn't display its fees and pricing online but it does list the various packages available.  Bespoke pricing and fees need to be obtained directly from DFC.
FastDD Platinum
A bespoke and effective way for your customers to make paperless Direct Debits via your website using AUDDIS and the Bacs service.
Benefits include: –
Fully integrated into your organisations' existing website
A 24-hour sales aid to increase your monthly sales via online Direct Debits
Automatic bank account verification, reducing delays and problems at first payment
FMS (Fully Managed Service)
A flexible fully managed service which efficiently collects Direct Debit payments using traditional paper-based methods
Benefits include: –
Non-regulated agreements available
Increase in income due to our highly proven collection success
Full default procedure handled entirely in-house ensuring that there are no hidden costs
EFT (Electronic File Transfer)
EFT Direct Debit solution is an easy and effective way of collecting paperless direct debit payments
Benefits include: –
Bank account verification within seconds
Set up customers' direct debits face-to-face or over the phone
Reduce administration, allowing key staff to concentrate on your core business
Data Retrieval
Enables clients to access data 24/7
Benefits include: –
24-hour management information about customers' payments
Allows you to be more proactive about defaulting customer payments
Can be integrated into your existing CRM systems
To see how that compares have a look at: UK Merchant Account and Debit Card Processing Fee Comparison.
Company Background
Debit Finance Collection was founded in 1975.  It's UK office is in Milton Keynes.  As a member of the Transaction Services Group, it belongs to a group of businesses that specialise in direct debit billing solutions.  Debitsuccess operates across the United States, New Zealand Australia, FFA Paysmart operates in Australia, and in the UK, the companies are DFC and the Harlands Group.
The parent company and its subsidiaries focus on a variety of niches including, health and fitness, sports clubs, property management companies, maintenance providers, home service providers and insurance companies.  The company has over 2 million customers globally and processes over $2 billion in transactions annually.
Debit Finance Collection Reviews
There are only a handful of online reviews for Debit Finance Collection and its direct debit portal, it's therefore not possible to give a fair Merchant Machine score at this time.
Website:  www.debitfinance.co.uk