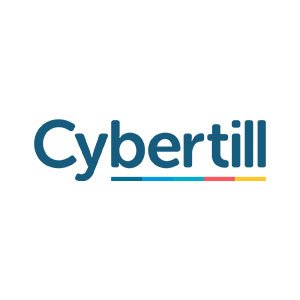 Cybertill is a cloud-based POS and retail management solution for businesses of all sizes which began in 2001.  Cybertill's RetailStore platform is now "leading the way in reinventing and redefining retail management software."
Cybertill RetailStore Point of Sale/Epos Plans and Pricing
RetailStore doesn't list its plans and pricing on its website.  These must be obtained directly from the company.
To see how they compare, have a look at: UK Merchant Account and Debit Card Processing Fee Comparison.
Cybertill RetailStore Features
Customisation
CRM
Customer profile and loyalty programmes
Mobile PoS
Returns
Gift cards
Back office/head office
Real time instant reporting from anywhere
Stock control
Chip and pin integration
eCommerce
Merchandising and warehousing
Training
Personalised solutions for your business
Company Background
Cybertill's current CEO, Ian Tomlinson, founded the company in 2001.  Cybertill was the world's first cloud-based EPOS and eCommerce system.  The company started off with supplying a smart bicycle shop in York and now has over 800 retailers on its books.
Cybertill's partners include Amazon Web Services, Sage Pay, CDW, BT, MasterCard and Aures.  RetailStore is used by national brands, charities and independent retailers.  Its innovative POS solutions allow retailers to give customers what they need across all online and physical outlets – "available at any location, through any channel and at any time."
Cybertill/RetailStore Reviews
Trustpilot: 1 out of 4.4 based on 27 reviews
Cybertill Merchant Machine score is 4.4 out of 5
Website:  https://www.retailstore.co.uk