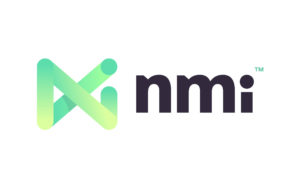 Creditcall allows its customers to enable secure card acceptance anywhere in the world, from any device.  The combination of payment gateway expertise and EMV kernel experience means they can offer their merchants an excellent product.  Creditcall is based in Bristol, operates in 37 countries and deploys 1,000,000 EMV kernels worldwide.
Creditcall Credit Card Processing & Payment Services
Creditcall Payments
Creditcall has a range of payment solutions for accepting payments through self-service, e-Commerce, mobile and in-store.
Visa
Mastercard
American Express
JCB
Diners
UnionPay
Discover cards
Local European payments
Android Pay
Apple Pay
Creditcall Pricing & Fees
Creditcall doesn't publish its fees or pricing on its site.  Merchants should contact the company directly for this information.
To see how that compares have a look at: UK Merchant Account and Credit Card Processing Fee Comparison.
Creditcall Features
Fraud screening
PCI DSS Level 1, PCI PIN
P2PE – Point to point encryption
RKI – Remote key injection
Tokenisation
Terminal management system
Prohibited data storage
Data encryption
EMV Level 2 kernels
24/7 customer service
Creditcall works with the world's biggest processors and acquirers
Company Background
Creditcall was founded in 1996 and was known as Creditcall Communications Ltd.  It began life as a company which enabled hotel guests to bill telephone calls directly to their credit or debit card.  In 1998, Creditcall won the 3i's Business Catapult Award.
1999 was the year that saw the world's first online authorised transaction from a parking metre using mobile data.  Four years later the world saw the first certified EMV kernel for self service devices such as vending machines, ticketing and parking.  2003 was also the year that Windows adopted the first pre-certified EMV solution.
Creditcall was incorporated in the United States in 2005.  The same year it gained PCI DSS Level 1 certification in both North America and Europe.   Another milestone during that year was the first P2PE secured transaction from a parking metre.  The company has grown since its early days and opened its first office in the States in 2012 – this was in New York.
Creditcall won the Queen's Award to Enterprise in 2014 for their contribution to international trade.  In 2015 the company launched in Mexico, followed by Australia the following year.  Creditcall's payment technology allows millions of customers worldwide to perform transactions worth billions of dollars.
Creditcall Reviews
Trustpilot: 4 out of 5 based on 133 reviews
Creditcall Merchant Machine score is 4 out of 5
Website:  www.creditcall.com