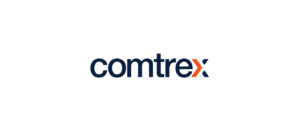 Comtrex specialises in the casual and fine dining sectors and has been developing and supplying EPOS solutions to the hospitality industry for over 30 years.  Comtrex has over 1,000 business clients in the UK who turnover over £3 million daily through Comtrex software.
Comtrex ePos Plans and Pricing
Comtrex doesn't list its pricing on its website.  It does, however, mention that prices start from £7 per day.
To see how they compare, have a look at: UK Merchant Account and Debit Card Processing Fee Comparison.
Comtrex Features
No installation fee
Coupons, discounts, gift cards
Customer information database
Loyalty rewards programme
Time clock and track employees
General ledger and purchase orders
Stock and recipe management
Menu planning
Cash management
Business intelligence
Analytical reporting
Your data can be accessed via PC, tablet or smartphone
Easy to install
Links to most existing Windows based ePOS
Intuitive and clutter free
Secure – links with Sage
Other Comtrex Products and Services
Hardware, such as touch screen POS terminals, tablets and mobile chip and pins
Company Background
Comtrex Systems was founded in New Jersey in 1988.  Since its inception, the company has concentrated on providing hardware and software solutions for the hospitality industry.  Comtrex's systems are available worldwide through a network of dealers in the US, Canada, Europe and Australia.
Comtrex Reviews
The online customer reviews for Comtrex are few and far between, it's therefore difficult to give an accurate Merchant Machine score at this time.
Website:  www.comtrex.co.uk