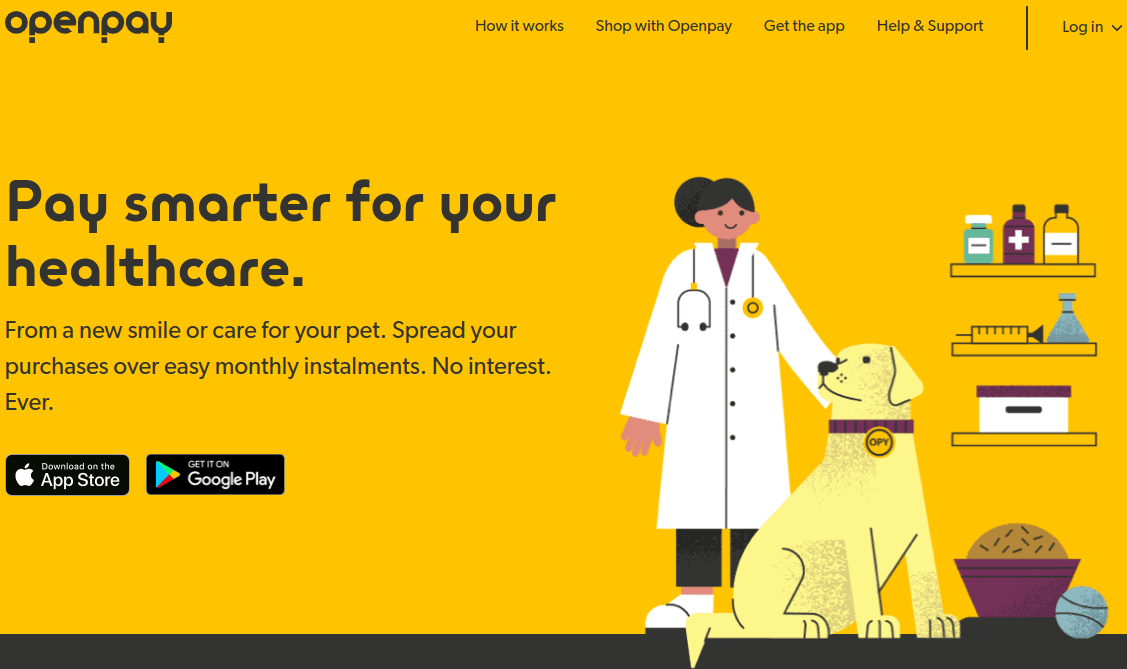 Openpay is a financial technology company offering flexible payment solutions to both customers and businesses.
The company was established in 2013 and since then, they've helped thousands of customers pay for their purchases over time through convenient instalment plans. By partnering up with a wide range of merchants offering various products and services, Openpay has empowered many customers to make purchases and effectively manage their expenses.
Whether it's healthcare, automotive, or general retail purchases, Openpay's buy now, pay later options provide convenience and flexibility. In this review, we'll explain how their services work, how much they cost, and how both merchants and consumers can benefit from choosing Openpay.
Prices/Fees
The philosophy behind Openpay is to make purchases more convenient for consumers by letting them spread the cost over time without any interest included. However, a fee for instalments can be included.
Different purchase sizes require different repayment plans. Let's look into Openpay's price plans.
When customers sign up for an account with Openpay, the company might conduct a credit check in order to make an informed decision on whether or not the person in question is eligible for its services. Before conducting a credit check, Openpay always asks for consent.
While the company does offer an interest-free credit service, late payments cost users £7.50. Maximum fees per payment plan are £15.
When users are unable to make a payment, Openpay advises them to get in touch with their customer support immediately as they will provide them with necessary support.
In case customers end up not paying their debt at all, the company will hire a debt collector to recover its expenses.
Product/Service Overview
The main service that Openpay offers is the Buy Now Pay Later (BNPL) form of payment, which allows consumers to make purchases with delayed and temporally distributed payments.
Let's see how BNPL works and how different groups can benefit from using it.
Buy Now Pay Later
The BNPL service allows for interest-free payments for products and services designed to empower consumers to make purchases while being relaxed about the payments, thanks to the possibility of delaying the payment into instalments.
For larger purchases, Openpay offers longer plan lengths, making consumers' payments more easily manageable.
BNPL and Credit Score
While consumers may need to pay biweekly fees for using the BNPL service, this service is completely free of interest, which is why in most cases, it doesn't affect the user's credit score at the bank.
The case when it might impact the user's credit score is when they apply to increase their spending limit. However, during the first application for the Openpay plan, the credit score remains unaffected.
If users default on BNPL payments, this may be reported to a credit reporting agency, which can affect the credit score in the end.
How Can Consumers Become BNPL Users?
To sign up for Openpay BNPL service, consumers simply need to download their app or sign up online through the browser. The conditions are that users have to be 18+ years old, have a valid email address and phone number, and have a British payment and ID card (credit or debit).
Shop With Openpay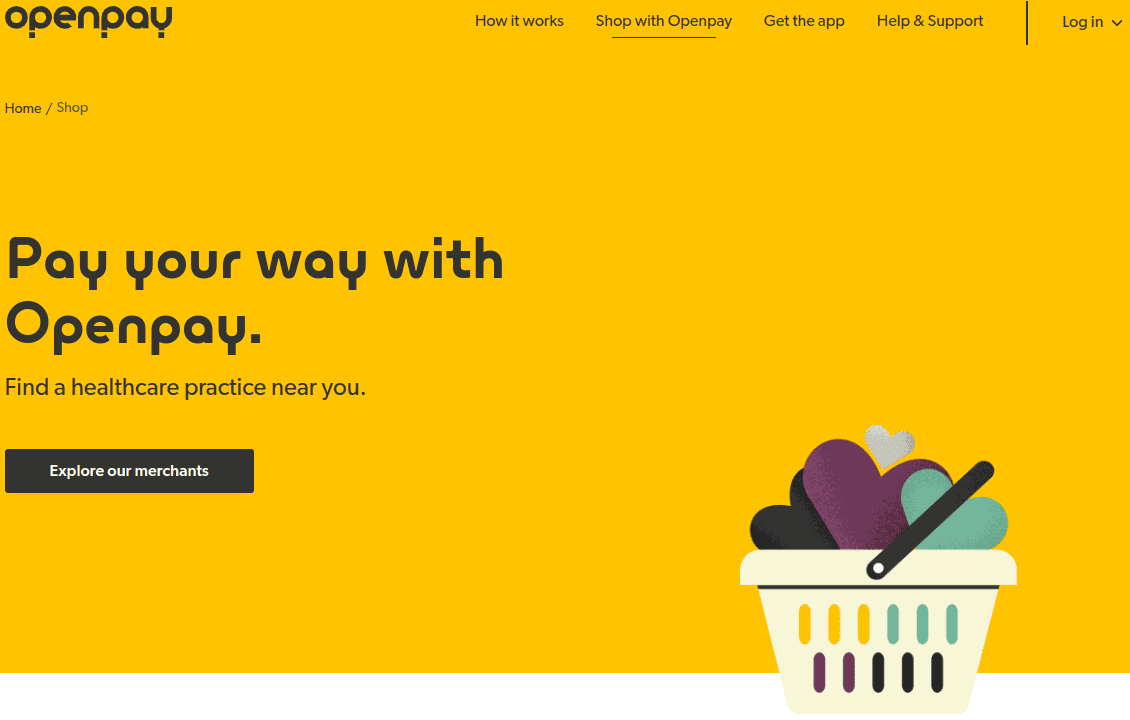 Customers have direct access to various merchants via the Openpay website. Openpay offers consumers various collections from their partner merchants, such as freshly landed products or industry-based collections of available merchants (e.g. dental, beauty, etc.).
Openpay for Merchants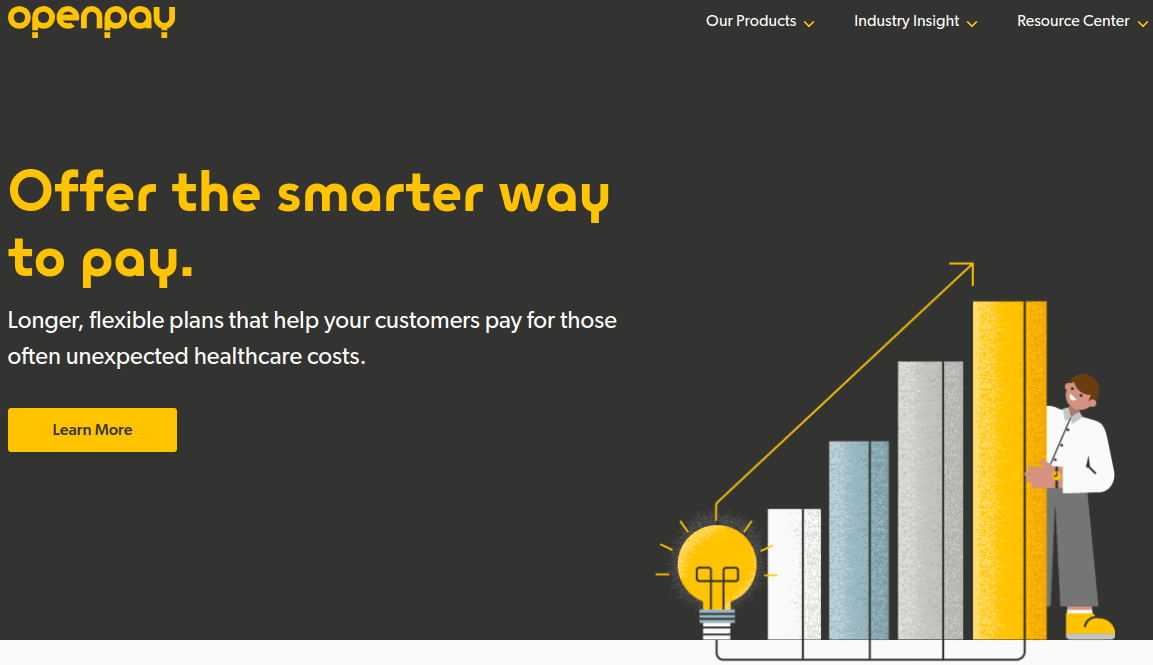 What's in it for merchants who decide to integrate Openpay into their businesses? So far, Openpay has been trusted by businesses such as Montrose Veterinary Clinic, KC Sofas, Skinny Tan, Wolves FC, Ideal World TV and many others.
How did all these brands benefit from giving their customers the possibility of delaying their payments?
Customer Empowerment
The possibility of delaying their payments without a high-interest cost gives consumers the flexibility to make stress-free purchases when they need them.
Many merchants who have integrated Openpay have reported an average basket increase, meaning that consumers feel more confident to shop for more products if they can delay their payment. Furthermore, consumers are more likely to come back and shop again from those brands that have enabled them flexibility with their payments and comfort with their purchases. Loyal customers are more likely to spread the word about their positive experience with the brand and that way attract new customers to join them.
Access to Openpay Customer Base
All of Openpay's merchant partners receive access to Openpay's ever-growing customer base. Since they need to inform themselves about how BNPL works and the conditions of becoming a part of the Openpay open market, the majority of customers from their database are young, tech and finance-savvy Gen X-ers with a tendency to shop frequently.
Openpay UK's main target industries are Retail, Home Improvement, Healthcare, and Automotive. This allows merchants from various industries to benefit not only from accessing the customer database but also from targeting specific segments that are the most likely to become customers.
Industry-Specific Special Deals
After signing up and being verified by Openpay, consumers can apply for a payment plan. Openpay's main partners are dental, veterinary businesses, and automotive, which is why they offer finance options specifically tailored for healthcare expenses, vehicle repairs, servicing, and aftermarket accessories. This way, even if an expense comes as a surprise, consumers can rest assured that they will be able to cover it.
Business Operations
Openpay also engages in business operations that help them maintain the high quality of their service.
Hardship Policy
Openpay puts great effort into doing business responsibly and as transparently as possible. In case of experiencing any financial hardship due to unforeseen changes in their financial situation, such as illness or injury (of their own or their family member's), unemployment, demotion, adverse life event, or bereavement, consumers can contact Openpay's support team.
This team will help them reorganise their payment plan, move the payment date, and possibly waive late fees.
Co-Marketing Opportunities for Merchants
Merchants who decide to integrate Openpay with their existing business can count on various co-marketing opportunities offered by this company. The way they see it, merchants who decide to use their services are an extension of the company's marketing team, which is why it is also in their interest that merchants get the most out of Openpay. 
Openpay offers full assistance to each merchant, from onboarding and best practice guidance to customer journey optimisation and ensuring compliance.
Merchants can count on the following activities in their collaboration with Openpay:
Social shout-outs

: Openpay does everything in its power to push its partner brands and promote them across its website and social media channels. Thanks to their vibrant consumer base, their social media channels are quite engaged and lively, which is an excellent opportunity for any merchant to expand their customer base and discover what their customers are looking for.

Seasonal campaigns

: Openpay has regular seasonal campaigns from Mother's Day to Back to School, Christmas, Easter, and many other important festivities. All partner merchants are welcome to participate and get a featured spot in these campaigns.

Audience inboxes

: Openpay sends regular newsletters, promotions, and updates to its audience. This powerful marketing strategy is helpful for their partners, especially for newly formed businesses looking to obtain new audiences for their websites.

Promo events

: Openpay organises an annual event under the name OpenMay. This event is extremely popular among Openpay's audience and usually features exclusive offers from their partners.
Company Background
Openpay is a well-known fin-tech company that offers BNPL solutions to consumers and businesses from various industries. The company was founded in Australia in 2013, where it quickly gained recognition for its unique BNPL platform. This success paved the way for expansion to other markets, including the UK.
The company's strategy for growth has been forging partnerships with a wide range of merchants. While helping merchants access a larger consumer base than they could encompass on their own, the company also caters to consumers' diverse needs when it comes to payments.
Openpay's primary service is the interest-free BNPL solution, but it also offers specialised products and services for specific industries, such as solutions tailored for the healthcare and automotive sectors.
User Reviews From Around the Web
According to reviews we found around the web, users seem to be quite satisfied with Openpay's service. Here's an overview of their ratings. Unfortunately, there are not many places online where users have been leaving their reviews of this company, making it a bit challenging to form a full picture of this company in users' eyes.
User Reviews
Review Summary
0.0 out of 5 stars (based on 0 reviews)
Recent Reviews
There are no reviews yet. Be the first one to write one.
Submit a Review