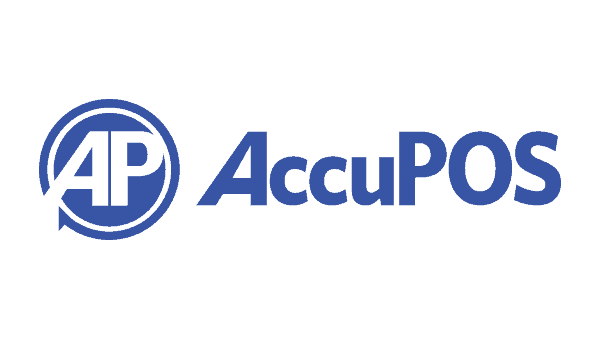 AccuPOS is a privately held company which has been developing EPOS systems since it began in 1996.  One of its outstanding features is that its full compatible with both QuickBooks and Sage.
AccuPOS Plans and Pricing – in $ on UK site
AccuPOS Membership Plans
Platinum – $59 per month (12 months minimum)
Online set up wizard
Go-Live appointment ($250 value)
Unlimited expert phone support
Unlimited remote desktop sessions
Training video library
Software updates
Annual software version upgrades (minimum $539)
Real time remote web reporting
50 free gift cards (when ordering in 250 increments)
250 free gift card transactions
10% discount on POS supplies
Reduced add-on services (please enquire)
Platinum + – $79 per month (12 months minimum)
All of the above features, plus
Accounting integration
Annual AccuLINK upgrade
Other Fees
Additional stations – $30 per month
Elite SQL databases – $60 per month
AccuCOUNT – $30 per month
Source: AccuPOS Pricing
To see how they compare, have a look at: UK Merchant Account and Debit Card Processing Fee Comparison.
AccuPOS Features
Integrate with QuickBooks and Sage
Quick interface
Access reports instantly
Boost customer loyalty with loyalty programmes
Remote business management
Seamless addition of hardware
AccuSHIFT add-on – staff clock in and out of your EPOS system
Quick and easy stock management
Send receipts via email
Fully EMV compliant
Use own compatible hardware or purchase discount bundles from AccuPOS
24/7 customer care
Unlimited tech support
12 months membership
Company Background
AccuPOS has its headquarters in Worthington, OH and doesn't appear to have any other offices around the world.  It was formerly known as Attitude POSitive.  The company have always concentrated on producing point of sale solutions that interface with the most popular accounting programmes.
AccuPOS Reviews
The following pros and cons are based on information available on AccuPOS's website and from reviews on Trustpilot.
Pros:
Excellent customer service
Knowledgeable technicians
User friendly and intuitive system
Good value
Cons:
Long wait for customer service
Glitches in the system
Features shown in demo were not in final package
AccuPOS Reviews
Trustpilot: 4.5 out of 5 based on 257 reviews
Based on the reviews on the above three sites, our Merchant Machine score is 4.5 out of 5.
Website:  https://www.accupos.co.uk/