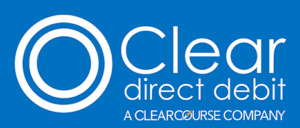 Clear Direct Debit was founded in 2009.  The company is a Bacs Accredited Training provider, an independent Bacs Consultancy and a Bacs Approved Bureau.  Clear Direct Debit's aim is to provide a service which is easy for customers' to implement, while providing a high level of service.   The company works with a diverse range of organisations, providing each one with its specific needs.
Clear Direct Debit Processing & Payment Services
Eazy Collect are flexible and, as such, are determined to provide businesses with payment systems that not only suit them but are also cost effective. The company happily reports that many of their clients are referrals from existing customers.
Clear Direct Debit Features
Take direct debits via any sales channel on any device – online, via website forms, over the phone, via mobile app, via tablet, via API, via file upload, via paper forms, via interactive TV using guided script
24/7 customer service
Fraud prevention
Paperless direct debits – 24/7 signup, less admin time, improved accuracy.
Control over collection dates
Eliminate time consuming reconciliation
Improve member/customer sign up
Improve member/customer retention
Incentivising direct debits e.g. offer discount or free gift
Ensuring direct debit scheme compliance
Reducing indemnity claims
Clear Direct Debit Pricing & Fees
Clear Direct Debit doesn't list its pricing and fees on its website.  These must be obtained directly from the company.
To see how they compare, have a look at: UK Merchant Account and Debit Card Processing Fee Comparison.
Other Clear Direct Debit Products and Services
Bacs direct debit training
Bank direct debit training
Call centre training
Onsite direct debit training
Bacs bureau services
Bacs consultancy
Company Background
Clear Direct Debit was started by Gavin Lawrence in 2009, when he began the Bacs Accredited 'Clear' Direct Debit training course.  This later led to Clear Direct Debit's introduction of Bacs Bureau services.   The company saw that around 75% of the UK's population uses direct debits to pay their bills and they wanted to provide companies with the tools to implement direct debits for regular subscriptions and bill payments.
Clear Direct Debit prides itself on its good customer service and also offers training to businesses who want to improve their customer service.  The company's management have many years of experience in banking and the payments industry, and, they strive to give support, advice and solutions to businesses who wish to implement direct debit solutions.
Clear Direct Debit Reviews
Clear Direct Debit has no online reviews apart from those on its website.  It's therefore not possible to give an unbiased Merchant Machine review at this time.
Website:  www.cleardirectdebit.co.uk