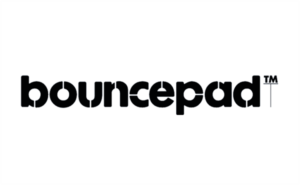 Bouncepad are the inventors of tablet kiosks.  They produce secure tablet enclosures which are ideal for use in retail, restaurants, hotels, exhibitions, healthcare and banking.  Bouncepad's headquarters are in London, UK, and they have offices in Boston, USA.
Bouncepad Point of Sale/Epos Plans and Pricing
Flex – £195
Wallmount – £155
Floorstanding – £245
Lounge – £155
Flip – £195
VESA – £155
Static 60° – £155
Branch – £155
Sumo – £350
Rail – £195
Floorstanding Slim – £195
Luna – £295
Source: Bouncepad Pricing
To see how they compare, have a look at: UK Merchant Account and Debit Card Processing Fee Comparison.
Bouncepad Features
30-day return policy
12-month guarantee
Bespoke solutions available
Company Background
The idea for Bouncepad was a light bulb moment from founder Tobi Schneidler.  In 2010, he was in Apple's London flagship store, holding the new iPad and he realised that this new concept could be used in the high street by various types of businesses; all it needed was a secure and professional way to present it.
Along with his co-founders, Solon Sasson and Tom Balhatchet, Schneidler designed an iPad-style kiosk and set it up in a pop-up store in London.  Success was immediate.  Bouncepad launched 3 months later and McDonald's were the company's first major client just 6 months after launch.
Today, Bouncepad has clients in over 50 countries, including prominent brands such as BMW, Waitrose, Vodafone and Virgin.  They are also the only tablet enclosure brand in the European online Apple Store.
Bouncepad Reviews
Merchant Machine score: 4.5 out of 5
Website:  https://www.bouncepad.com/