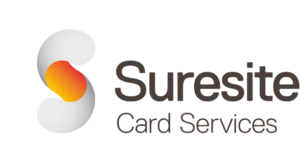 Suresite Card Services is part of the Suresite Group.  It provides low cost card payment solutions to garage forecourts throughout the UK.  Suresite has over 2,000 customers that range from small retailers to multinationals.
Suresite Credit Card Processing & Payment Services
Suresite Payments
Suresite accepts payments from all major credit cards.
Suresite Pricing & Fees
Suresite doesn't publish its prices or plans online.  These can be obtained by completing their cost-comparison form or by contacting them directly on 01772 790901.
Source: Suresite Cost Comparison
To see how that compares have a look at: UK Merchant Account and Credit Card Processing Fee Comparison.
Suresite Features
PCI DSS Certification
3D Secure
API
Low cost
Face to face payments
Phone payments
Bank approved internet payment gateway
Easy set up
Excellent customer service
Simple convenience store bank card terminal
Bespoke payments service for multinationals
Documentation pre-completed
Range of processing fee structures and settlement options
Customer portal – wide range of reports available online
Company Background
The Suresite Group was founded by Geoff Oldham and Guy Harris in 1994 to help companies comply with health and safety regulations in the garage forecourt business.  In 2004, it was decided to provide a credit card service to the operators of oil companies to match the offers given by the major oil companies such as Shell and BP.  As Suresite was well known within the petroleum industry, it was a natural progression to break into the credit card service industry. The company also offers credit card services to a wide range of retailers outside the petroleum industry.
The company found breaking into such a controlled market difficult, and the first three years were hard but, today, Suresite Card Services is turning over £2.5 billion of fuel card transactions annually.
Suresite Reviews
There are very few online reviews for Suresite.  The reviews that are online don't stipulate which section of the group they refer to.