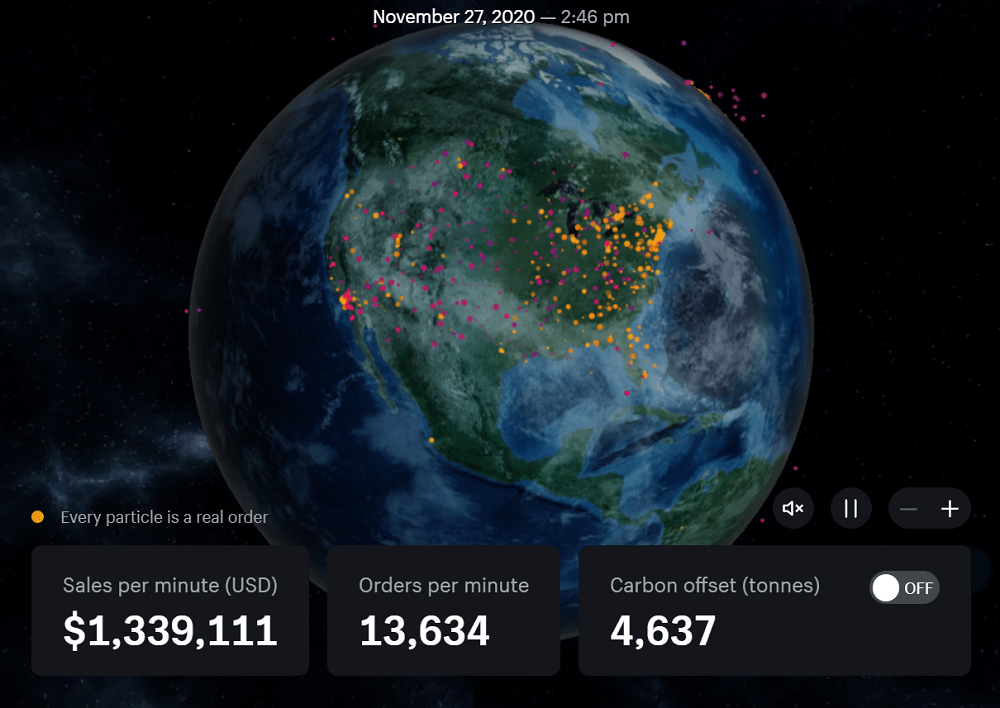 The interactive map above shows real-time Sales per minute (in USD) across all of Shopify's Merchants on Black Friday 2020.
At the time of writing Shopify Merchants were processing 13,634 orders per minute resulting in sales of $1,339,111. That's over $80 million per hour! Moreover:
Shopify will offset all carbon emissions from the delivery of every order placed on our platform during the 2020 BFCM weekend.
You can see the current numbers here and try Shopify for free here.
For more on you can read out guide to the best ecommerce platforms in the UK.