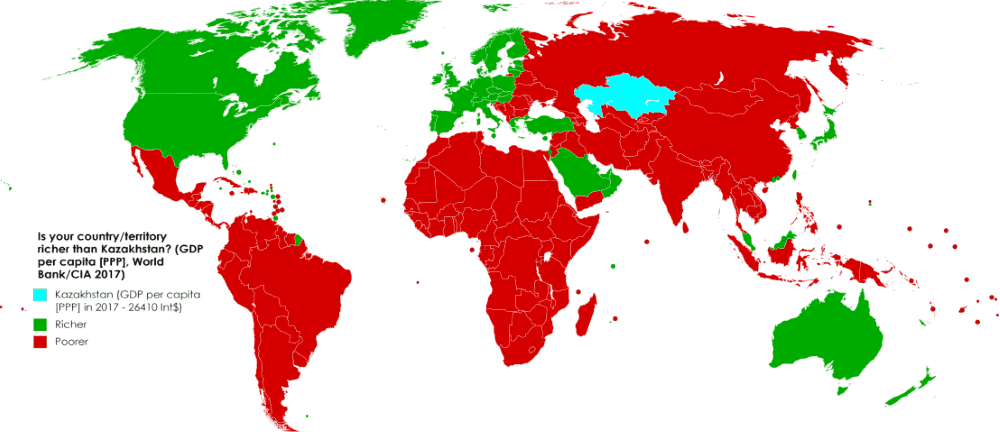 Map created by reddit user abu_doubleu
The map above shows which countries are richer (in green) and poorer (in red) than Kazakhstan based on GDP per capita in PPP dollars in 2017. At $26,410 per person, Kazakhstan is actually richer than you may think.
For example Kazakhstan is richer per person than:
China
Russia
Romania
Bulgaria
Croatia
Mexico
Brazil
Chile
Argentina
South Africa
Just to name a few.
The data comes from a combination of World Bank and CIA data for 2017.
Find the map interesting or surprising? Then, please help by sharing it: