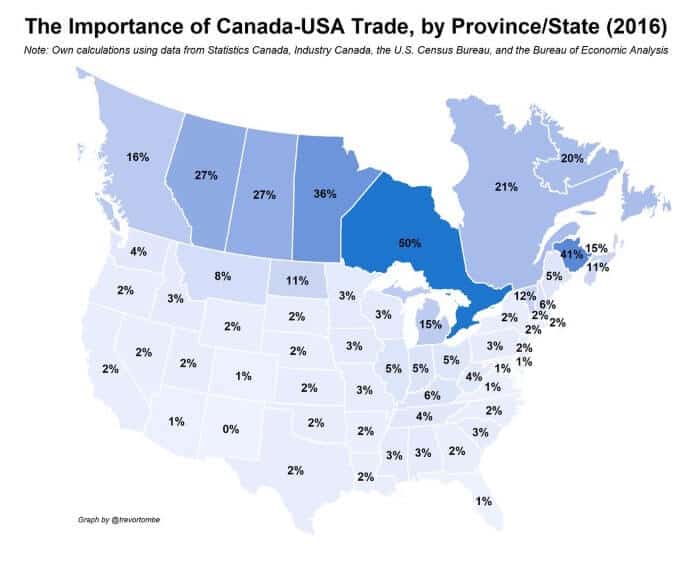 Map crated by Trevor Tombe
The map above shows how important Canada-USA trade is to each US State and Canadian Province. Unsurprisingly, trade with the US is on the whole more important for Canadian Provinces than it is for US States.
However, both sides would lose in a trade war, Canada just has more to lose than the US does.